News
Denmark refuses to ban the ritual circumcision of boys
---
This article is more than 3 years old.
PM Mette Frederiksen contends that a promise to the Jewish community after WWII prevents the government from outlawing the practice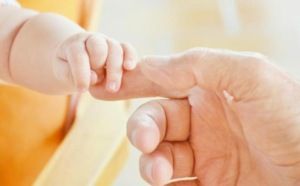 The circumcision of girls has been banned in Denmark since the early 2000s and there is zero tolerance for it. 
It is also punishable for Danes to travel abroad to have their girls circumcised – even if it is performed in a country where it is legal.
But when it comes to the ritual circumcision of boys, the government has once again refused to entertain a ban.
PM Mette Frederiksen explained that Denmark made a pledge to its Jewish community after WWII to be fully inclusive of them, and that banning the ritual circumcision of boys would break that promise.
"Many Jews don't find it compatible to live in a country where circumcision is banned, and I simply don't think we can make a decision with which we don't live up to our promise – that the Jews will remain part of Denmark," Frederiksen told TV2 News.
Frederiksen went on to stipulate that antisemitism in Denmark remains an issue and a ban therefore couldn't be recommended. 
READ ALSO: Bid to introduce circumcision ban still intact, but the odds are slender!
Many want it outlawed
Her stance comes despite a broad spectrum of Danish parties (Socialistisk Folkeparti, Enhedslisten, Nye Borgerlige, Alternativet, Liberal Alliance and Dansk Folkeparti) advocating a ban.
Venstre, like the government-party Socialdemokraterne, is also against a ban.
The debate over the ritual circumcision of boys has flared up once again in recent weeks as several medical organisations have withdrawn from a work group tasked with producing a new guideline for non-medical circumcision.
Additionally, Simon Emil Ammitzbøll-Bille, the head of new party Fremad, has put forth a proposal in Parliament that aims to ban the practice.
It is estimated that about 1,000-2,000 boys are circumcised in Denmark every year.
The vast majority come from Muslim and Jewish families.