News
Science Round-Up: Indoor climate crucial in fight against viruses
---
This article is more than 3 years old.
Nordic researcher wants to bring attention to the importance of air hygiene in the fight against COVID-19.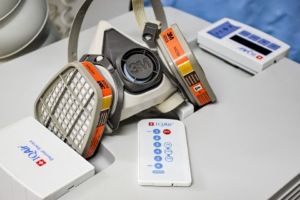 Until now, the focus of the fight against coronavirus has been finding ways to stop the infection taking place through bodily fluids, such as saliva, but ruling out the possibility of the virus travelling through air is irresponsible, writes Peter V Nielsen from Aalborg University in an open letter to the World Health Organization.
During the reopening phase of the coronavirus lockdown, there needs to be more focus on the cleanliness of the air – especially in public places like supermarkets, schools, offices, daycare institutions, and so on.
Air purifiers can help
Air purifiers can remove up to 99.97 percent of particles from the air and keep the humidity at around 45-55 percent, thus significantly decreasing the chances of infections beeing transmitted through the air.
It can, for example, decrease the risk of infection by the flu virus by up to 80 percent.
It should of course not be taken as the ultimate solution to the coronavirus pandemic, but it is a solution that needs to be taken into consideration while strategising future reopenings, contends Nielsen. 
---
DTU ranks number two in World University Research Rankings 
DTU has been ranked second in this year's World University Research Rankings, which evaluates the impact of various universities' research as well as its collaborators and excellence. Universities across the world are ranked according to seven categories divided into three groups: Research Multi-disciplinarity, Research Impact and Research Collaborative-ness. American Massachusetts Institute of Technology (MIT) topped the list.
British COVID-19 expert moving to University of Copenhagen
A top British researcher and expert in handling COVID-19, Dr Samir Bhatt, has received a grant from Novo Nordisk to start his own research group at the Department of Public Health. His field of expertise is mathematical modelling. Among others, he was one of the advisory experts in the state of New York during the coronavirus outbreak.
Cyberattacks and their effect on our laws
Cyberattacks in 2015 and 2016 on the Danish military brought to life a discussion concerning what regulations should govern crimes committed in the virtual space. Astrid Kjeldgaard-Pedersen, a University of Copenhagen law researcher, contends that the laws applying to real life should be mirrored in the virtual space, but many questions remain unanswered.
Smart participation in city's development
In the future, data collected from smart devices will be used to develop city landscapes, contends a University of Copenhagen study. The human factor cannot be forgotten, though. A recent development in technology will, on a larger scale, enable citizens to take an active role in planning out new improvements in the city.
More chemicals to be tested for hormonal disruption
Pesticides are tested for endocrine disruption properties in compliance with European law, but many other chemicals are not. DTU researchers together with tthe Food Institute and Rigshospitalet suggest the same guidelines should be used to test other everyday chemicals for their disruptive properties. Researchers argue that chemicals used in cosmetics or as food additives can be just as harmful as some pesticides, contending that similar guidelines should be put in place.
Giant underground 'water balloons' to store surplus energy
Aarhus University has received a grant from the Energy Technology Development and Demonstration Programme to build a 100 sqm underground testing facility. The giant underground water balloonms will demonstrate the ability to store surplus energy in water.
Sales of hybrid cars have skyrocketed in the last few months
The year 2020 has seen a rapid increase in the sales of electric and hybrid cars in Denmark. In August, over 50 percent of all the sold cars were electric. However, they still only account for around 13 percent of all newly registered cars.
We have a tendency to be selfish – study
A joint study by the University of Copenhagen and Lund University has revealed that if no clear guidelines are provided, people tend to assess situations in favour of themselves. When subjects were asked to share money with their spouse, they were only found to be more generous upon receiving instructions on how much money they should share.