News
Denmark chides Cyprus for blocking Belarus sanctions
---
This article is more than 3 years old.
Foreign minister Jeppe Kofod: Cypriots undermining the legitimacy of the EU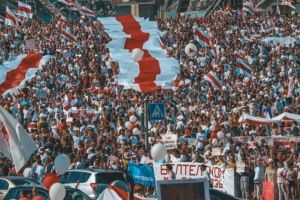 Denmark has spearheaded EU sanctions being brought against the Lukashenko regime in Belarus following an unfair election and subsequent violent crackdown on protests.
But with a unanimous EU required to level sanctions, Cyprus has thrown a spanner into the works by refusing to endorse sanctions unless the EU ushers in sanctions against Turkey for drilling for gas near the Cypriot coast.
"I have to say that it is completely unacceptable that a country blocks this important case over something completely unrelated," the foreign minister, Jeppe Kofod, told TV2 News.
"It's simply not good enough and it's something that will weaken our fight, visibility and legitimacy."
READ ALSO: Denmark leads EU sanction charge on Belarus
Meeting this week
The EU could have forced the sanctions through without a unanimous agreement, but Kofod was against that.
Instead, EU and state officials will convene later this week to discuss the next move in regards to the Belarus case.
"It could have been a cop-out if we had forced something through that is so clearly a necessity," said Kofod.