News
More foreigners getting SU despite government efforts
---
This article is more than 3 years old.
Internationals in Denmark received over half a billion kroner in state educational grants last year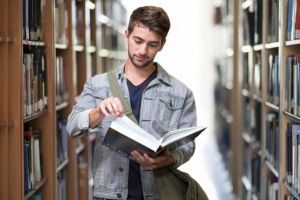 In 2013, the government at the time agreed that the amount of SU funds given to foreign university students mustn't exceed 442 million kroner.
But despite that, foreigners received 513 million kroner in state educational grants in 2018, and in 2019 the total further increased to 520 million kroner.
The education minister Ane Halsboe-Jørgensen, said that the foreign students are an asset to Denmark, but maintained that there needs to be an equilibrium.
"Clearly, there needs to be a balance to this. We need to find a reasonable balance between those who come here and how many subsequently stay to work," Halsboe-Jørgensen told Berlingske newspaper.
A report in 2017 by university advocacy group Danske Universiteter showed that foreign students are worth their weight in gold. 
On average, an international graduate has contributed almost 800,000 kroner to Danish society eight years after their graduation.
READ ALSO: Many foreign students want to stay in Denmark – survey
Opposition wants answers
Despite those figures, the opposition continues to campaign for a reduction in SU given to foreign students.
"It's not acceptable. It's a lot of money. It's never been the intention for Denmark to have to lift the education burden of other countries, as the figures indicate," Venstre's Ulla Tørnæs, herself a former education minister, told Berlingske.
Tørnæs contended that many foreign students take out SU loans (not the same as the SU grant) only to never pay them back.
Another Blue Bloc party, Konservative, wants the government to account for how it will prevent the SU funds to foreigners from further increasing.
In 2013, an EU verdict meant that students from all EU countries, Norway and Switzerland had the right to receive SU grants in Denmark on a par with Danish students – as long as they work 10-12 hours alongside their studies.