News
Eastern Europeans limiting depopulation of Danish rural areas
---
This article is more than 3 years old.
Since 2010, close to 40,000 more residents originating from abroad have settled in rural municipalities in Denmark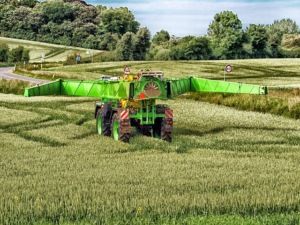 For years now, more and more people are moving from Danish rural areas to more populated urban areas of Denmark – something that is also a global phenomenon.
But the depopulation of the rural areas in Denmark has been limited to some extent by more people of eastern European origin settling down instead.
A new report from Danmarks Statistik has revealed that Danish rural areas have seen an increase of 38,500 residents originating from eastern European countries over the last decade.
READ ALSO: Things are getting spookier in rural Denmark
Young with families
Meanwhile, in those same outlying areas, the population of ethnically Danish people has dropped by 79,000 over the same period of time.
Often, the eastern Europeans settling in Danish rural districts hail from Romania, Lithuania, Ukraine and Poland and work within the agricultural or industrial sector.
Few of these settlers are over 60 years of age – over 50 percent of 20-39-year-olds live with families.
The report also showed that there were more citizens from Syria and Eritrea who were settling in the rural areas.
A rural municipality in Denmark is categorised as having less than 30,000 residents in its biggest city and a fairly low availability of jobs.