News
Danish rethink on pepper spray as it is banned … again
---
This article is more than 3 years old.
Pepper spray usage in 2019: Criminals 1,660 vs civilians 9 (nine)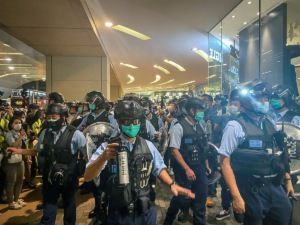 Homeowners and burglars alike may now find it more difficult to get their hands on pepper spray, as the government has once again banned possession of the weapon.
Since 2018 it has been legal to purchase and possess pepper spray in a move aimed at providing residents with a means to protect their homes. It is hoped the law change will come into place at the start of next year, at which point it will only be available to the most vulnerable residents in the country.
Criminally easy 
Research has shown that pepper spray was being used far more routinely by criminals than it was by the homeowners supposed to deter them. That is what has been reported by the justice minister ,Nick Hækkerup
"The period we have been through has shown that security is not improved by giving Danes the opportunity to arm themselves," he told TV2.
"Those who need weapons are the police. And then everyone else, on the other hand, can count on those we meet on the street not being armed either."
The police stated that in total there had been nine cases of pepper spray being used in self-defence, with just one of these being an attempted robbery. On the other hand, from 2018 to 2019 the number of illegal uses of pepper spray doubled to 1,660.
Mixed reception in the Folketing 
The argument behind the original change in the law was that ordinary citizens should have the chance to protect themselves in their own homes. This is a position that those who pushed for legality two years ago are reluctant to let go of.
Despite the evidence, Inger Støjberg, a Venstre MP and legal spokesman, told TV2: "It is crucial that Danes can feel safe in their own home … How should Danes defend themselves in, for example, a home robbery? We lack an answer to that."
Those opposed to the change point out that we are unlikely to ever rid the streets of the pepper spray used by criminals because it can be bought just across the border in Germany. Instead they would prefer harsher penalties for its illegal use.