News
Maersk remains the undisputed king of Danish business
---
This article is more than 3 years old.
Berlingske newspaper's top 1,000 ranking has Novo Nordisk, Vestas, Arla and DSV firmly within the top 10 based on turnover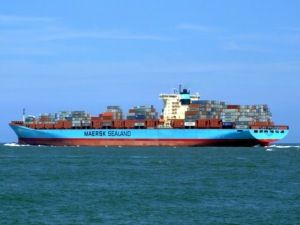 There's simply no denying that Maersk is Denmark's powerhouse company … at least in terms of turnover.
According to Berlingske newspaper's biggest 1,000 Danish companies measured by turnover, the shipping giant is miles ahead in first with an annual turnover of 259 billion kroner.
Pharmaceutical colossus Novo Nordisk is second with a turnover less than half of Maersk at 122 billion kroner.
READ ALSO: Business Round-Up: Winds of change in India
Vestas up, Ørsted down
Logistics firm DSV Panalpina followed in third spot with 94 billion, followed by wind turbine producer Vestas (90 billion) – which enjoyed a 20 percent increase in sales last year.
Dairy company Arla came in fifth with an annual turnover of 78 billion kroner, while ISS (also 78), Centrica Energy Trading (77), United Shipping & Trading Company (76) and Danske Commodities (75) were close behind.
Denmark's energy bastion, Ørsted, fell four places to complete the top 10 with a turnover of 70 billion kroner.
Check out the entire Berlingske list here (requires a subscription).