News
Danes eager and optimistic for Joe Biden to beat Trump in US Presidential Election
---
This article is more than 3 years old.
If Americans voted with a Danish outlook, the Democratic nominee would be a shoo-in, according to a new YouGov survey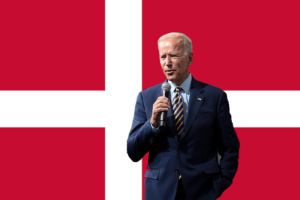 It won't come as much of a surprise, given the difficulty in locating a Danish fan of Donald Trump.
But according to a new YouGov survey, 80 percent of Danes yearn to see Joe Biden in the White House following the upcoming US Presidential Election.
Conversely, only 6 percent said they preferred Donald Trump to retain his presidency. 
Those figures are considerably higher than the populations of other European countries polled. 
In Germany, 71 percent of respondents said they wanted Biden to win, followed by Spain (69), Sweden (65), France (64), the UK (61) and Italy (58).
Italy also had the highest share of people (20) who wanted Trump to win, followed by … perhaps surprisingly … Sweden (18).
READ ALSO: Danish PM laments harsh US election debate
Danes most optimistic
However, despite the high percentage of western Europeans favouring Biden, only Denmark has a majority (58) that think he will actually win.
The UK is least optimistic about a Biden win at 37 percent. 
The Danes also led the way in regards to rubbishing Trump's performance as president so far. 
The figures showed that 81 percent thought he was a terrible/poor president, and just 5 percent said he was great/good. 
However, just 18 percent of Danes think that Biden will be a great/good president and most (55) believe he would be an average president at best.
The survey was conducted between September 15 and October 4 and included dozens of questions posed to over 1,000 Danes.