News
Culture Round-Up: Party time for Thomas Vinterberg as 'Festen' is named nation's favourite Danish film
---
This article is more than 3 years old.
'Druk' is also at the fiesta. Not only can it now be seen at three capital region cinemas with English subtitles, but it has been shortlisted for the Oscars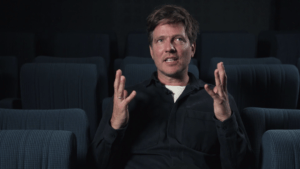 'Festen' ('The Celebration') is the most popular Danish film of the past 25 years according to an ongoing vote on DR.
Some 35 percent of website visitors have voted for it out of a choice of ten, with 27 percent opting for a choice not included on the list.
Thomas slays Lars
Director Thomas Vinterberg can celebrate a double whammy, as his latest film, 'Druk', grabbed 12 percent of the vote to land second place.
The only other director with two films in the selection was Lars von Trier, but neither 'Breaking the Waves' (5) nor 'Antichrist' (3) got many votes.
Armadillo top doc
The most popular documentary of the last 25 years is 'Armadillo', which got 6 percent of the votes to be the third most popular film outright.
A long way behind was 'The Act of Killing' with 1 percent.
---
DR marks 25 years of the Dogme movement with new documentary
DR has marked the 25th anniversary of the Dogme95 film movement with the release of a new  documentary that is available to stream.  'Da idioterne startede festen' tells the story of the films that got the movement up and running, including 'Idioterne' (The Idiots), which today is one of Lars von Trier's least celebrated films. It was no less controversial, though, featuring hardcore pornography scenes that were heavily censored when released abroad, along with several days on set that were 'all-naked': the cast and the crew. 
Three films shortlisted for Oscar, with 'Druk' tipped to advance
Three films have made the shortlist for Denmark's entry in the Oscars: Thomas Vinterberg's 'Druk' ('Another Round'), which given the recent hype has to be the clear favourite, Anders Ølholm and Frederik Louis Hviid's 'Shorta' and Malou Reymann's 'En helt almindelig familie' ('A Perfectly Normal Family'). A final decision will be made on November 18, 12 days before the submission deadline, with the Academy expected to name a ten-film shortlist for the award in February, before cutting it down to five in March. Next year's Oscars are scheduled to take place on April 25.
Times a changin? Three cinemas showing 'Druk' with English subtitles
Last year, Gloria Biograf in central Copenhagen delighted expat movie fans by screening 'Parasite' with English subtitles, and it is this week repeating the trick with Thomas Vinterberg's highly-acclaimed 'Druk'. But before you break into another chorus of 'Gloria in Excelsis Deo', it's only fair to point out that Vester Vov Vov in Vesterbro and Atlas Biograferne in Rødovre have both been screening the film with English subs for several weeks now. Foreign film buffs will be hoping these screenings are a sign that their taste for high quality non-English fare is finally being taken seriously. 
Jada confirms breakout star status with P3 Gold double
Jada's music did the talking on Saturday night when the 27-year-old Danish singer scooped two P3 Gold 2020 awards, including the one voted for by listeners. Her hit 'Nudes' has been one of the most played Danish songs of the year, while its steamy video, featuring numerous naked selfie shots in the mirror, has latched onto the narrative that we should be proud of our bodies, regardless of whether society deems them to be perfect. Jada, whose real name is Emilie Molsted Nørgaard, is well on her way to becoming Denmark's biggest music star. 
Council of Europe makes call for more German usage in Denmark
The Council of Europe has ruled that more awareness is needed about German as a minority language in Denmark. It contends that despite the presence of German in the media in Denmark – for example, in the newspaper Der Nordschleswigeoncrete – "more steps need to be taken, in close co-operation with the German speakers, to provide radio and television broadcasting in German at an adequate level, including by using new media". In southern Denmark, 23,000 people use German as their primary language. 
The stage show 'My Dad wrote a Porno' will be performed at DR Koncerthuset on March 22 – an additional performance after the show on March 21 sold out. Tickets sales begin on Monday at 09:00 at drkoncerthuset.dk.