News
Copenhagen leads in coronavirus antibody rates
---
This article is more than 3 years old.
Blood donations continue to be tested in efforts to better understand the disease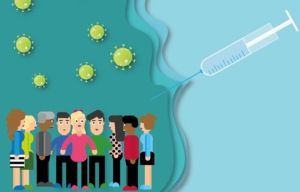 In mid-October, thousands of blood donors nationwide had their donations checked for coronavirus antibodies, with their presence indicating that individuals may now be immune to the virus.
Roughly 11,000 individuals were tested, with antibodies found in two percent of cases.
This figure was much higher in Copenhagen however, where 3.5 percent of blood samples contained antibodies.
READ ALSO: Det Kongelige Teater's chief conductor dies of coronavirus
Little change
Surprisingly, the results are very similar to rates found during similar tests in April, meaning that the vast majority likely remains vulnerable to the virus over six months later.
Tests will continue for another four weeks, with the State Serum Institute hoping to use the data to better understand the pandemic and its spread.