News
Coronavirus Round-Up: Patients doing better than in the spring
---
This article is more than 3 years old.
Hospitals in Denmark are more equipped than ever, while across the country Danes are finding ways to adjust to the new normal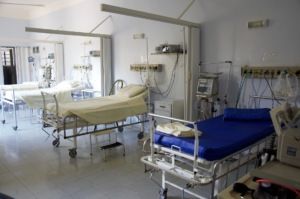 Hospitalisation times are shorter and the mortality risk is significantly lower during the second wave of the coronavirus in Denmark, according to the chief doctor at Aarhus University Hospital.
While the virus is still the same one the country faced back in March, contends Lars Østergaard, the hospitals and the public are far more equipped to deal with COVID-19.
Improved treatment
Researchers have found success with drug treatments such as Redemsivir and Deksametason, while hospitals have been able to standardise procedures and stockpile equipment to deal with sudden influxes of patients.
Currently, there are 236 patients in hospital with coronavirus, of which 40 are in intensive care, and the hospitals stress that they still have plenty of capacity to deal with incoming patients.
---
Experts being sent hate mail and death threats by public
Some of the top coronavirus researchers in Denmark have been receiving death threats and hateful messages from the public. "I've had it all: from the totally absurd, when people talk about the dangers of 5G, to really insulting remarks that I must be a fake Jew and a paedophile," Allan Randrup Thomsen, a virologist at the University of Copenhagen, told TV2. The threats have, of course, been reported to the police, but Thomsen's experience is far from unique. Critics worry what impact the threats may have on researchers' willingness to come forward with future advice.
Young people are the hardest hit by unemployment
Unemployment as a result of the coronavirus cutbacks is affecting young people more than any other age group, new statistics show. Although people across all ages have lost their jobs during the crisis, unemployment amongst 25 to 29-year-olds has risen the sharpest. Analysts suggest this is in part due to the fact that young people are overrepresented in branches that have been the worst hit, such as retail and hospitality. Young people usually make up the highest figures for unemployment in a normal year, but with COVID-19 putting a damper on prospects for new entry-level job openings in the near-future, the prospects of a new generation of workers may soon need to be seriously addressed.
Working from home may have consequences for your taxes
The Tax Ministry has sent out a warning to Danes working from home to remind them that they may need to update their tax statements – or risk paying money back next year. Around 1.2 million Danes are currently claiming a befordringsfradrag transport reduction. If you travel more than 24 km to your place of work, you qualify for a tax reduction of up to 26 percent in relation to your train tickets or petrol costs. However, with so many now working from home, thousands of Danes may still be claiming back money for transport they haven't taken – all of which will need to be paid back next year, if statements aren't adjusted in time.
Support for government call to exterminate mink is falling rapidly
With the revelation that the government had no legal backing to call for a country-wide extermination of mink by fur farmers, and calls for minister resignations, support for the decision has plummeted. A survey carried out by TV2 reveals that while 74 percent supported the government's decision to cull the mink just over a week ago, only 47 percent agree it was the right thing to do today. Meanwhile, mink farmers have taken a serious economic hit due to their loss of business, and Kopenhagen Fur, the world's largest fur auction house, has been forced to close.
Return of the walk: more people than ever enjoying the great outdoors
A report from DIF and DGI, two of Denmark's sports associations, has shown that more and more people are taking up walking as a way to get them through the Coronavirus Crisis. "People are realising that it's a pleasure to go for a walk. As well as the many positive physical effects it has, walking can also be a boon for mental health," said Per Nedergaard Rasmussen. DFI and DGI recommend that in order to hold onto this positive trend, it's time for municipalities to invest in more nature walks and cycle paths – so more people can get out and enjoy the countryside.