News
Business Round-Up: Coronavirus causes spike in welfare dependency
---
This article is more than 3 years old.
Elsewhere, a Danish insurer looks to conquer Scandinavia whilst a Norwegian sneaks in to claim a Danish crown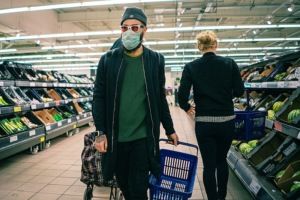 The number of people on public welfare payments rose by 44,700 from the first to second quarter of this year – the biggest increase since Danmarks Statistik began recording data on the topic in 2007.
Surprisingly, it far outstrips the increase that occurred at the peak of the financial crisis.
Out of work
This change in the number of welfare recipients has been driven largely by an increase in unemployment, with 49,000 more out of work in the second quarter of the year.
Fortunately, since that time, the number of working age people out of work has fallen noticeably.
Numbers probably dipping though
Niklas Praefke, the chief economist at Ledernes Hovedorganisation, believes this new change will have meant that the number of welfare dependents will have fallen in the third quarter.
He warns, however, that "it will take time before the level of public support is back to what it was before the crisis".
---
Tryg set to dominate Scandinavia with new acquisitions
Together with Canadian insurance firm Intact, Tryg is set to take over British insurer RSA in a deal worth around 60 billion kroner. As a result, Tryg will acquire RSA's activities in Sweden and Norway – the companies Trygg-Hansa and Codan respectively – and share ownership of Codan's Danish business. Intact will meanwhile acquire the rest of RSA's global activities. If the deal goes through, Tryg will become Scandinavia's largest insurance company, with around 5.3 million customers and 6,000 employees.
Flash the cash
Newly-printed 500 kroner bank notes hit the street yesterday after arriving from the factory in France at which they were printed. It is the first time that Danish banknotes have not been printed in Denmark, but the major difference is the addition of a number of new security features. For those with old notes, there is no need for alarm: all banknotes issued after 1945 remain valid, but older notes  refused in some stores can be exchanged at the bank.
AP Moller-Maersk thrive against the tide
Whilst much of the global economy has been thrown into turmoil, Maersk has posted an impressive third quarter performance. Pre-tax earnings were up 39 percent – a result CEO Søren Skou puts down to a "disciplined execution of strategy". Success was driven largely by improvements made in the Ocean arm which, despite a decrease in demand, saw profitability improve from $511 million to $1.8 billion.
Foreign experts flock to southern Denmark
Earlier this year two companies in the south of the country were granted a subsidy to support the employment of foreign labour – an initiative that has paid dividends. Based in Middelfart, AmiNIC has created a device capable of measuring the freshness of fish and meat – an achievement supported by the hiring of Tatiana Marcondes from Brazil with her PhD in microelectronics. Similarly, in Vejle, Vertikal AI has developed a system capable of detecting damage flow from the sensors in wind turbines – a feat aided by the hiring of Andrea Costa from Italy.
Fraud case built against Lego employee
A Lego employee and an electrician have been charged with fraudulently draining the toy company of millions of kroner over a period of seven years. The electrician sent hugely inflated invoices for work carried out for the company – invoices that the Lego employee ensured were paid. The two men denied their guilt at the start of a court case in Kolding on Tuesday.
Norwegian retailer claims new crown
For years, Lego has retained its title as Denmark's strongest brand – a prize presented by YouGov according to performance across quality, overall impressions, value for money, recommendations, reputation and customer satisfaction. Now, however, Norwegian grocer Rema 1000 has usurped the crown with a solid lead over the toy manufacturer. MobilePay came in a close third, and Matas followed in fourth.