News
Traffic-related fatalities on the rise in Denmark
---
This article is more than 3 years old.
New Vejdirektoratet figures revealed a 16 percent increase in 2019 compared to last year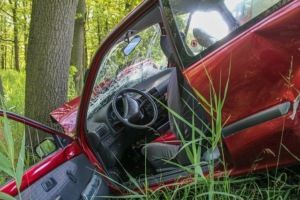 Denmark's roads are getting deadlier … at least according to a new report from the road directorate, Vejdirektoratet.
The figures showed that 199 people were killed in traffic-related accidents last year, a 16 percent increase from 2018.
"Unfortunately, it's going in the wrong direction when we have a report that shows the number of people killed on the roads is on the rise. We need to bring down the number in the coming years," said transport minister, Benny Engelbrecht.
READ ALSO: Traffic smoother in Copenhagen … but there is room for improvement
More under the influence
The report revealed that 64 percent of fatal accidents involved individuals being inattentive and every fourth was a solo accident.
More accidents also involve drivers being under the influence of drugs, alcohol or medication than is previously the case.
Last year, 56 percent were under some form of influence – the highest share since 2011.
Of the 199 people killed on the roads in 2019, 96 were in cars or vans, 40 were on a motorcycle or scooter, 31 were on bicycles, 30 were pedestrians and 2 were in a truck.