News
Denmark could be knee-deep in COVID-19 come Christmas, warns ECDC
---
This article is more than 3 years old.
Expert queries centre's conclusions, but worries that social aspect of festive period could accelerate spread of coronavirus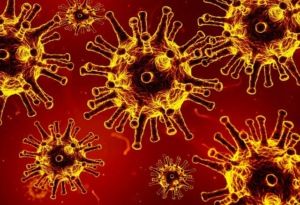 The European Centre for Disease Prevention and Control's latest prognosis for Denmark makes pretty grim reading for anyone who was hoping the second wave of the coronavirus had reached its peak ahead of the festive season.
The ECDC predicts that daily infection numbers will double over the next month in the build-up to Christmas Eve – and also hospital admissions.
This would result in a new daily infection rate of over 2,000 by the end of December. 
A little Doomsday-like
However, Viggo Andreasen, an epidemic expert at Roskilde University, suggests there might be grounds for optimism.
"ECDC attaches great importance to our restrictions," he explained to DR.
"Perhaps a little superficially, they are comparing our restrictions to those imposed in other countries and concluding that we are living with greater freedoms. Their forecasts are accordingly a little Doomsday-like."
"Everyone cheats a bit"
The current R rate in Denmark is 1.0, meaning that every new case will on average infect one other person. 
Andreasen suggests that Denmark could benefit if the restrictions were a little tighter – particularly "as it is hard to believe" people won't meet each other a little more in the build-up to Christmas.
"Everyone – myself included – cheats a little here and there. And we can be justifiably afraid that Christmas will be a time when we cheat a little more than otherwise," he said.
"With that in mind, the current rate of 1.0 is not good enough."
Politicians tend to agree
Most MPs questioned on the matter tend to agree with Andreasen, suggesting it might be wise to have a fortnight lockdown similar to the one in the spring – to give the country breathing space before Christmas.
This could involve closing daycare institutions and schools for two weeks, or at least applying stricter restrictions.
The current assembly ban on more than ten people gathering will remain in place until December 13, while the requirement to wear facemasks in shops, bars and restaurants, and on public transport, will continue until next year.