News
Denmark the second best country in the world for expats … apparently
---
This article is more than 3 years old.
A new report will be music to many ears, but perhaps the financial group should have spent a little more time considering its data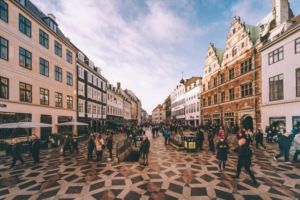 A new report from Blacktower Financial Group – a not-so-leading authority on expat experiences – has found that Denmark is the second most appealing option for those looking to move abroad. Switzerland topped the list, with Denmark finishing ahead of Iceland, Norway and Australia.
"Expats see a wealth of financial, lifestyle and career benefits from moving abroad and I encourage more individuals to take the leap and enjoy the rewards,"  said John Westwood, the group's managing director.
A pinch of salt
However, the results are not all they seem. Whilst Denmark's scores across measures of happiness, salary, healthcare and peace are impressive, they are measures of the country as a whole rather than particularly insightful descriptions of expat experiences in particular.
The results stand in stark contrast to the recent Expert Insider 2020 report from InterNations. Of the 66 cities from around the world they collected data for, they found that Copenhagen in fact ranked 46th in terms of the expat experience.
READ MORE: Copenhagen the fourth worst city in the world for expats settling in
Need to get out more
Of particular concern was the fact that expats report a struggle to make friends in the city, and can often be found complaining about the cost of living – factors notably absent from Blacktower's rather superficially glowing report.
Perhaps the financial services group should stick to financial advice and leave the expat recommendations to the experts: the expats themselves.