News
Majority of nurses have considered leaving their jobs
---
This article is more than 3 years old.
Low pay and high-pressure workplace cited as the primary explanations, according to new survey by advocacy group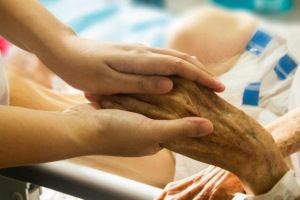 According to a new survey conducted by national nursing advocacy group, DSR, the vast majority of nurses working in the public sector have considered changing jobs.
The survey showed that a whopping 88 percent of nurses have to some degree considered leaving their jobs in the public sector.
21 percent of respondents said they often considered leaving their job, while 41 percent said they considered it sometimes. 
Meanwhile, 26 percent said they rarely considered leaving, while only 12 percent said that they never thought about changing jobs.
"The alarm bells should be ringing when so many are considering quitting. We all know that we desperately need nurses everywhere – not just in connection with COVID-19, but in the health sector in general," said Grete Christensen, the head of DSR.
Christensen said that the COVID-19 situation has only exacerbated the situation to the point that it has become untenable.
READ ALSO: Thousands not turning up for COVID-19 tests
Troubling statistics 
The reasons for leaving their jobs are many, but the primary reasons provided were wanting more in wages and yearning for better working conditions. 
37 percent who said they thought about changing jobs, also said they considered leaving nursing altogether.
A recent survey from VIA University College showed that every fourth newly-educated nurse doubted they would be working as a nurse five years down the road.
And about a third had changed jobs already within the first three years of their nursing careers.