News
Thousands not turning up for COVID-19 tests
---
This article is more than 3 years old.
Development is concerning to authorities considering the strain Denmark's testing capacity is under at the moment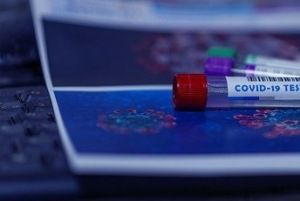 With Christmas approaching and the infection rate shooting up in Denmark, the waiting time to be tested for COVID-19 via the coronaprøver.dk portal is immense in parts of the country.
But despite that, thousands of people are failing to turn up to their scheduled tests.
According to government figures, between 5 and 10 percent of people in Denmark are booking test times and not showing up without cancelling their appointments.
"Especially now, when we're under duress in regards to waiting times, it's unfortunate that upwards of 8,300 are missing their tests every day," Jan Pravsgaard Christensen, an immunologist with the University of Copenhagen, told TV2 News.
READ ALSO: Government unveils more stringent COVID-19 restrictions
Record high yesterday
Currently, there is a 17-day wait to be tested in Holbæk Municipality if you show mild or no symptoms. If you are a close contact of someone who has tested positive, the wait is four days.
The waiting time is also longer than usual in the Copenhagen area.
Over the past three weeks, an average of about 75,000 people have been tested for the coronavirus every day.
Denmark saw a record high in daily COVID-19 registrations yesterday with 3,132 confirmed cases out of 111,000 tests.