News
New restrictions in! Denmark closing down significantly over Christmas
---
This article is more than 3 years old.
All shopping centres closing tomorrow, while all shops will shut and all school kids must be kept at home in the immediate future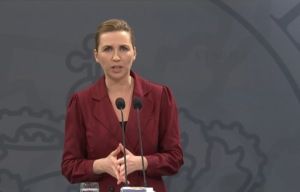 In a press conference just moments ago, PM Mette Frederiksen revealed that further COVID-19 restrictions will kick in over the coming days.
Some of the new measure include shopping centres closing down nationwide from Thursday and all other shops – aside from pharmacies and supermarkets – being closed from December 25 to at least January 3.
Additionally, from December 21 all children will be sent home from school – until now it was only 5th graders and up who were schooling remotely.
"We have now reached Risk Level 4 across the country – the second highest level. That means the authorities estimate that infection is widespread nationwide," said Frederiksen.
"We need to do something more and we need to do it now."
READ ALSO: Record increase of COVID-19 hospitalisations in Denmark
Other measures taken include all liberal professions – such as hairdressers being closed.
The health authorities also recommend that everyone limits the number of people who they spend Christmas with to 10.
The restrictions come on the heels of the State Serum Institute revealing a record increase of COVID-19 hospitalisations in Denmark.