News
Denmark sets several unfortunate COVID-19 records
---
This article is more than 3 years old.
As fatality count surpasses the 1,000 mark, record highs are reached in positive tests and the number of people hospitalised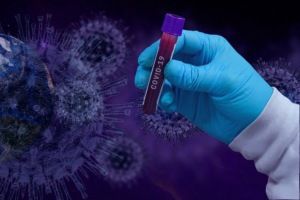 Despite the latest COVID-19 restrictions ushered in by the government this week, COVID-19 cases continue to mount nationwide.
That has resulted in a record number of positive cases being registered over the past 24 hours – 4,508 to be exact, according to State Serum Institute figures.
That's well above the 4,043 registered the previous day and doesn't include the 1,083 who have tested positive in Falck's new rapid-test centres.
Moreover, the number of people admitted to hospital over the past day has increased by 130 – yet another record.
However, 78 people have also been discharged, so the net increase of people currently hospitalised for COVID-19-related illnesses is up by 52 to 568 – the highest number since the pandemic started.
Of those hospitalised, 79 are in intensive care and 52 are on respirators. Another 15 people have died, bringing the death toll past the 1,000 mark to 1,007.
READ ALSO: New restrictions in! Denmark closing down significantly over Christmas
You may want to brace yourself
The good news is that 141,172 were tested over the past day, so the percentage of positive tests has remained somewhat stable at 3.19.
According to Jan Pravsgaard Christensen, a professor at the Department of Immunology and Microbiology at the University of Copenhagen, the figures are concerning.
"It's moving in the wrong direction. People should think about what they are doing and do what they can to minimise the spread," he told TV2 News.
"People should consider not celebrating Christmas normally."
Christensen said that Denmark was heading towards reaching 5,000 new daily infections before Christmas and it was likely that the country would be in for a long lock down period.