History
Dogme 95: the manifesto that put Denmark on the cinematic world map
---
This article is more than 3 years old.
A quarter of a century later, the movement is finished … but the impact is undeniable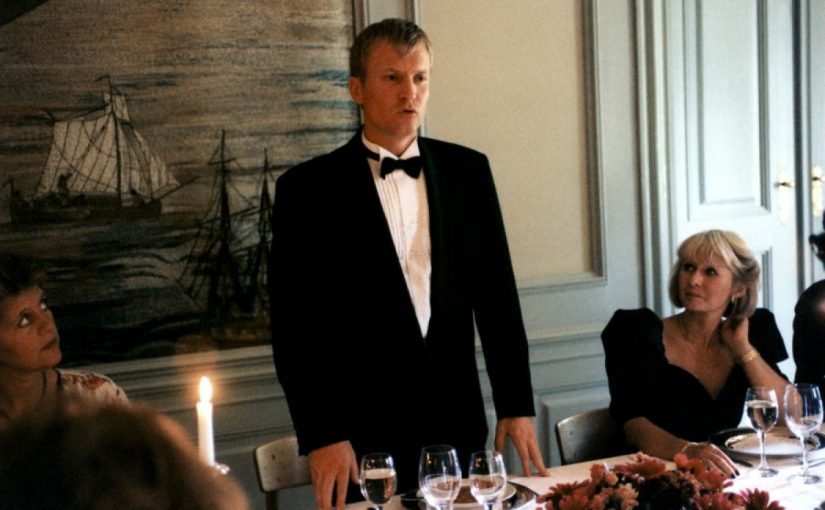 In March 1995, on the centenary of the world's first film screening, Lars von Trier spoke about the future of cinema at the Odéon Theatre in Paris. 
He proclaimed with a deadpan demeanour: "It seems to me that in the last 20 years, no, let's say 10 then, film has been rubbish. So my question is, what can we do about this? And I made some little papers with words on it. It's called Dogme 95!" 
He threw a handful of red flyers into the air and read: "Dogme 95 is a collective of film directors founded in Copenhagen in spring 1995. Dogme 95 has the expressed goal of countering 'certain tendencies' in cinema today. Dogme 95 is a rescue action!" 
Cutting the pretence
The tendencies von Trier and movement co-founder Thomas Vinterberg wished to avoid were laid out in their 10-point manifesto and the accompanying "Vows of Chastity". 
The primary tenets of the movement were that filming must be done on location, with no sets and with whatever props were at hand. The camera must be hand-held and the film must be in colour. Additional lighting was forbidden. Sound and music must be diegetic and without alterations in post-production. These rules were intentionally restrictive in nature – an ascetic return to unpretentiousness. 
Dogme 95 was an attempt to purge filmmaking of the lazy habits of the big-budget Hollywood machine and liberate directors by constraining the technical apparatus. It was about recovering the joy of making films and capturing the important details in scenes using simple means and pure acting. 
Camera, cast, crew
There were also unlisted defining features of a Dogme 95 film. Not so much unspoken rules as unintended commonalities: the films favoured ensembles, pitch-black humour, and an uncomfortably raw chaotic energy. 
And yet ultimately, despite all its confining and constricting regulations, Dogme 95 bred chaos. Screaming matches, the exploration of taboos, destructive secrets – the authentic human drama needed to prove that to make a compelling film, all you need is a cheap camera and a group of like-minded cast and crew.
Started with a party
Vinterberg's 'The Celebration' ('Festen'), a powerful 1998 film about a family reunion that goes skin-crawlingly wrong, was Dogme #1, appearing just ahead of Von Trier's 'The Idiots', in which a group of young, well-educated people opt out of society in order to challenge the established order and social standards. They practise idiocy and later venture out into the streets to practise their newly-acquired skills. 
Vinterberg and Von Trier were soon joined by fellow Danish directors Søren Kragh-Jacobsen and Kristian Levring, forming the Dogme 95 Collective or the Dogme Brethren. Their offerings to the film series followed suit in the form of Mifune (1999) and The King is Alive (2000) respectively. 
Other non-Danish films of note in the series included 'Lovers', directed by Jean-Marc Barr, and 'Julien Donkey-Boy', from Harmony Korine.
Look at my small penis!
While the movement, and in particular 'The Idiots', angered some in the industry – British film critic Mark Kermode was ejected from a screening of Von Trier's film for shouting "Il est merde! Il est merde!" from the back of the auditorium – Dogme was for many the most exciting thing to hit the silver screen since the French New Wave.
Dogme's greatest effect here in Denmark may have been psychological rather than ideological. For years, Denmark had seen itself as an inconsequential backwater, and ambition had dwindled accordingly. Danes who thought big were often cut down by their peers, thanks largely to the Nordic cultural concept of Jante law, which discourages attention-seeking. 
The success of Dogme showed that Denmark could be a cultural force. "It's the same thing as a guy with a small penis who wants a huge motorbike," Vinterberg told Variety. "When you're a small country, you have to yell to get heard." 
Pranky provocateur?
Von Trier and Vinterberg eventually abandoned their project, ironically concerned it had itself become too generic, but for several years it remained a cornerstone of the European arthouse scene.
Twenty-five years on, there is still debate as to whether the Dogme 95 movement was inspired by the prankishness of a known provocateur or by a genuine desire to create a visionary movement that attempted to distinguish between cinema as art and entertainment. 
What is clear is that the influence Von Trier has consequently had on cinema is undeniable, and regardless of what flaws it may have had, Dogme 95 certainly must be credited for influencing Von Trier's creative trajectory.
He remains an enigma, a true visionary and most certainly an idiot.
The Films:
Of the 35 Dogme 95 films registered by 2005, 10 were Danish:
Dogme #1 The Celebration, Thomas Vinterberg, 1998
Dogme #2 The Idiots, Lars von Trier, 1998
Dogme #3 Mifune, Søren Kragh-Jacobsen, 1999
Dogme #4 The King Is Alive, Kristian Levring, 2000
Dogme #12 Italian for Beginners, Lone Scherfig, 2000
Dogme #18 Truly Human, Åke Sandgren, 2001
Dogme #21 Kira's Reason – A Love Story, Ole Christian Madsen, 2001
Dogme #28 Open Hearts, Susanne Bier, 2002
Dogme #32 Old, New, Borrowed and Blue, Natasha Arthy, 2003
Dogme #34 In Your Hands, Annette K Olesen, 2004