News
Government reduces gathering limit to five as COVID-19 mutation gathers momentum
---
This article is more than 2 years old.
New COVID-19 measures implemented as Denmark reaches top risk assessment level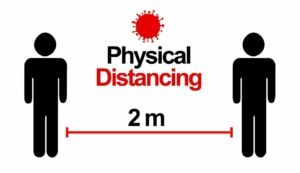 Just moments ago, the government announced that from tomorrow it will reduce the gathering limit from ten to five
Furthermore, the distance people must keep from one another in shops and supermarkets has been increased from one to two metres.
The move comes in the wake of the State Serum Institute (SSI) expressing concern and expectations of a post-New Year's Eve spike in COVID-19 cases.
It's been forbidden to congregate more than ten people in one place since October in Denmark. 
The ban hasn't encompassed private homes, though the government has recommended people adopting the same measure at home.
READ ALSO: Nationwide COVID-19 restrictions to be extended until January 17
Risk Level 5
The move also comes on the heels of the new COVID-19 mutation (cluster B117) spreading to Denmark from the UK. 
According to SSI, the strain is far more contagious than the other versions and is expected to become the dominant coronavirus variety at some point in February.
In response, the health authority has upped its COVID-19 warning assessment of the nation to Level 5 – the highest level on the warning system.
It also means that there is widespread infection in society and a risk of hospital treatment capacity being exceeded.