News
Business Round-Up: Danish exports growing despite 2020 hit
---
This article is more than 2 years old.
Low inflation and a healthy housing market give further reasons for optimism in the new year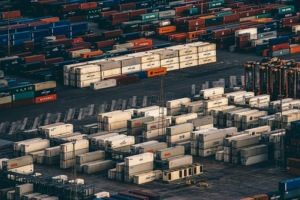 A tough last year worldwide saw exports of Danish goods and services in 2020 fall by 9 percent on 2019, according to Danmarks Statistik – a figure corresponding to 111.5 billion kroner.
Despite this bleak report, growth of 3.3 percent in November last year provides reason for optimism in the new (and hopefully eventually corona-free) year.
On the up
The sharp decline – driven by the coronavirus pandemic – hides otherwise positive trends, according to Nykredit's chief economist, Troels Kromand Danielsen, with order backlogs in the export industry already close to what they were before the pandemic.
"It is heartening for the industry and, with the ongoing roll-out of the vaccines worldwide, it is looking good for Danish exports," he told BT.
"But there will be bumps in the road."
Better than it was 
Danske Bank chief economist Las Olsen is positive the industry is in better shape than it was last spring, owing to the avoidance of a total shutdown of the sector.
"This time, it seems that they have avoided shutting down this industry. It is now mainly affecting restaurants, shops and travel, which were already hard hit, and which do not import as many goods from Denmark," he told BT.
"However, it is far from irrelevant because it means, among other things, that our exports in the form of foreign tourists in Denmark have continued to sink completely."
---
Nemlig builds big
Online supermarket Nemlig has invested hundreds of millions of kroner in an enormous new distribution centre near Aarhus. The site is expected to cover around 30,000 square metres, create 1,000 jobs, and open in 2022. The pandemic has allowed the retailer to expand greatly in the past year, with the last financial year seeing a 45 percent growth in revenue: up to 2.1 billion kroner.
Low inflation means most better off
With wages rising faster than prices over the last year, most in Denmark will be feeling better off than ever. Inflation rose by just 0.4 percent in 2020, whilst the average salary has seen an increase of 2.1 percent. According to Dansk Erhverv, this translates into an increase of around 7,200 kroner a year for the average family.
Confidence in Danske Bank hits new low 
Despite consumer confidence rising in Danske Bank at the start of 2020, a string of negative new stories and fresh scandals has seen opinions dive once again. A Voxmeter survey of 61,966 people has put the bank at the very bottom of the confidence rankings among Denmark's biggest banks. It is also the lowest score Voxmeter has awarded in the 13 years they have been conducting the survey. The bank lost 22,000 private customers over the first nine months of 2020: 1.3 percent of the total customer base.
Lego rocked by family death
After a prolonged battle with cancer, Morten Kirk Johansen – the middle son of Gunhild Kirk Johansen, the sister of Lego boss Kjeld Kirk Kristiansen – has died. He was the man behind restaurants Remouladen and Lyst in Fjordenhus, as well as a graphic designer. The news comes just months after the death of his father, Mogens Johansen.
Used car sales rocket
With people urged to avoid public transport where possible, a great number of people in Denmark have instead turned to cars. In total, 440,000 used cars were registered sold in Denmark last year – a new record and significant increase on the 380,000 sold in 2019. At the same time, new car sales fell by 12 percent to 199,000.
Ørsted ends year on a high 
The last month of 2020 boosted earnings at Ørsted significantly, with the Danish energy group now expecting to deliver an operating profit of 18 billion kroner, which is 1 billion kroner greater than previously forecast. The extra earnings are driven by high gas prices at the end of the year, as well as falling costs in the same period.
Foreclosures at a low
Just 2,112 forced auctions occurred in Denmark last year – the lowest number since the beginning of the financial crisis in 2008. This is in large part a result of a favourable housing market in Denmark, meaning any homeowners struggling with outstanding loans were probably able to sell before it came to a foreclosure.
Vestas' integration spells unemployment for some
Following the finalisation of the agreement to acquire MHI Vestas Offshore Wind in mid-December, Vestas has begun the integration of the two organisations. The move aims to see the company become a global leader in both offshore and onshore energy solutions, but the combining of the two means that around 220 employees are expected to be made redundant, of which the majority are based in Denmark.