News
Culture Round-Up: Is Susanne Bier's 'The First Lady' aware of the presidential curse of 'The Butler'?
---
This article is more than 2 years old.
Meanwhile, Kvindemuseet is putting gender before ladies with its new name KØN – Gender Museum Denmark, and a new app is making sure consent always comes before sexual intercourse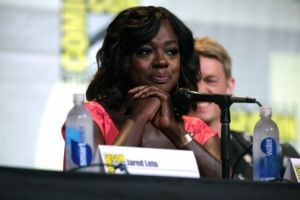 The announcement of Susanne Bier's new television series has been a similar affair to the day Lee Daniels confirmed he intended to make 'The Butler'.
For that unfortunate offering about the White House's long-serving black butler Cecil Gaines, a who's who was lined up to play the presidents.
There was Robin Williams (Dwight Eisenhower), Alan Rickman (Ronald Reagan), Gerald Ford (as himself) … sheeeeeit, writing this makes me realise they're all dead.
Michelle Obama and Pfeiffer
Among the wives, the only one to get an A-lister was Nancy Reagan (Jane Fonda), but all that will be corrected in 'The First Lady', coming to small screens soon courtesy of Denmark's most accomplished television director.
Viola Davis has already signed up to play Michelle Obama, while Michelle Pfeiffer will play Betty Ford, the recovering alcoholic who gave her name to a rehab clinic and had the CB radio handle 'First Mama'.
Roosevelt rumours
Curiously, DR's writer was most intrigued about who might play Eleanor Roosevelt – so much so that half the article ended up being about her.
And at the end of the piece, there was a disclosure about how DR had tried to reach Bier for a comment – with an unmistakable Janteloven whiff of "Now you're a Hollywood hotshot, don't think you're too big to speak to us."
Just make do with the press release, why dontcha! 
---
American expat the star of Danish documentary about fatherhood
We're not one to brag, but we knew him … Horatio. Before he became famous; whence he was a mere mortal. It transpires that the subject of 'Daddy – mit liv som husfar', a documentary short (it is over 50 minutes long!) recently nominated for a Robert, is Brendan Cooney, an American expat who used to write for our entertainment section InOut. The director Lars Emil Leonhardt, who filmed Cooney on and off for six years, commends him for providing a "non-Danish view of our small country with a self-irony that he must have picked up here" as he navigates fatherhood. The result is that "his own life becomes the subject of his professional and often funny perspective of being a father" – so much so that Cooney has been credited as the writer of the screenplay. 
First glimpse of Trine as Margrete I, and it reveals … nothing
It's kind of fortunate how Trine Dyrholm, Denmark's answer to Meryl Streep, is a dead ringer for the late 14th/early 15th century monarch Margrete I – but we wouldn't know that from the trailer released this week, as we saw nothing but the back of a queen's head. But seriously, who else were they going to cast as the true matriarch of this nation? After all, Margrete wasn't just the queen of Denmark, but grabbed the thrones of Sweden and Norway too. Set in 1402, perhaps the most trying of Margete's reign, Dyrholm is joined by the usual assortment of former Borgen and Broen actors, including Søren Malling (Torben in 'Borgen') and Magnus Krepper ('Young Wallander' himself). Named 'Margrete den første' in Danish, it already has an English title with a Game of Thrones echo: 'Margrete – Queen of the North'. It is expected to hit cinemas this summer.
DR opens channel dedicated to home-schooling
DR has opened a channel on DRTV dedicated to home-schooling. 'Ramasjang homeschool' broadcasts from 08:00 to 14:00 every weekday. The content, which is mainly aimed at children aged 4-8, includes subjects such as nature, history and mathematics, whilst also encouraging movement. It can also be streamed via DRTV. Meanwhile, for the older age group (9-14), Ultra Nyt has expanded its content to engage with the children throughout their school day, whilst digital teaching materials are available from dr.dk/spire and dr.dk/skole.
Women sidelined, as museum changes its name to reflect societal changes
On Wednesday, the Aarhus museum Kvindemuseet formally changed its name to 'KØN – Gender Museum Denmark'. Already around 2,400 people have signed a petition protesting against the decision by the museum's board. However, Julie Rokkjær Birch, the head of the museum, says that fears, which have included the remark "I'm afraid that women's history will once again be reduced to sitting in a corner", are unfounded. "It remains a monument to the women's struggle in Denmark. However, museums do not stand still. We are created out of a movement and we stay in motion."
Click her to agree to have sex with me: new Danish consent app launched
A new app invented in Denmark, which enables users to give their consent to sexual intercourse, is ruffling feathers across the county. The app iConsent, which is free to use, made its debut earlier this week. Last year Parliament passed the Consent Act, and since January 1 consent is now legally required. With the app, two consenting adults can simply swipe – for some it might be their second significant swipe of the day. However, some are questioning whether the app might be used to send inappropriate requests.
Casting call! All-men reality TV program being filmed
Discovery has confirmed that from February it will start shooting a Danish version of 'Prince Charming', the American reality show in which a gay singleton looks for love. It is believed that 'Prince Charming – DK', which will be shot at a Danish country retreat and screened over the summer, will be the first Danish reality dating program to exclusively feature men. Casting is still apparently ongoing. 
Roskilde to beat Copenhagen to it with light festival of its own
Ahead of the Copenhagen Light Festival beginning on February 5, Roskilde is holding its own version from January 25-29. Famous landmarks will be lit up from 16:00 to 22:00. Also starting next week is  'Danmark går sammen', an initiative to encourage the nation to take more winter walks. Running from January 25-February 21, walking wherever you want to go.
Soon we won't remember Pilou was in Thrones, just this rubbish
Pilou Asbæk features in Mikael Håfström's new film 'Outside the Wire', which made its worldwide premiere on Netflix on January 15, but his Oscar-worthy performance as a Russian militia boss couldn't stop the film from being universally panned. On Rotten Tomatoes, it scored just 35 percent, but then again, at least a third of the critics went home happy … unless they were bribed. Perish the thought!
Publishing industry the latest to reveal #MeToo problem
The publishing industry also has a #MeToo problem at its heart, according to a recent report that has unearthed 30 stories of unwanted sexual attention from mostly would-be authors and translators who responded to the survey. Over half, 18, took place in the last decade, and in total 70 people took part in the survey.