News
Denmark has COVID-19 vaccinated 1.6 percent of its population
---
This article is more than 2 years old.
Most care centre residents and half of frontline health workers have received their second COVID-19 jabs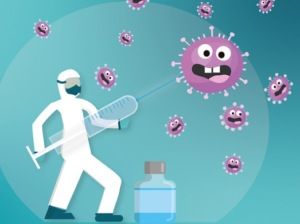 According to health authority Sundhedstyrelsen, 1.61 percent of Denmark's population were fully COVID-19 vaccinated as of February 2.
Moreover, over 75 percent of care centre residents have been administered their second vaccination jabs, as have half of frontline health workers.
In total, 189,148 people had received their first vaccinations as of February 2, and almost half of that figure had been given their second jabs.
READ ALSO: Age before duty: Danish vaccine strategy altered due to shortage of jabs
Going well, despite challenges
Sundhedstyrelsen boss Søren Brostrøm said he expected all care centre residents to be completely vaccinated within the next two weeks.
Since Denmark began vaccinating its population in late December, the three vaccine providers (BioNTech/Pfizer, Moderna and AstraZeneca) have been unable to deliver the expected amount of vials, leading to a shortage.
"Despite the challenges with vaccine deliveries, it's going well in terms of vaccinating the public," said Brostrøm.