News
People entering Denmark must get COVID-19 test and isolate
---
This article is more than 2 years old.
Despite falling infection rates, the government remains acutely concerned about the more contagious mutations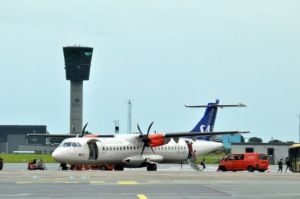 As of yesterday, anyone entering Denmark must take a COVID-19 test and self-isolate for ten days. 
The new rules affect Danes and foreigners alike and concern entrance to Denmark at all borders. 
Failure to comply will result in a fine of 3,500 kroner for first time offenders.
"The more contagious virus variant B.1.1.7 is still spreading in our society and we expect it to be the dominant strain in the coming weeks," said the health minister, Magnus Heunicke.
"Meanwhile, we've also found five cases of the B.1.351 mutation – first seen in South Africa – which is suspected of also being more contagious."
READ ALSO: Self-isolation on the way for visiting travellers – with punishments for those who don't
There are exceptions
The  B.1.1.7 mutation, first seen in the UK, is expected to account for 80 percent of new infection cases in Denmark by March.
The new entry measures will be in effect until at least March 1.
There are some exceptions to the new rule, such as for individuals who live in the border areas and for those who often cross the border as part of their work.
It is possible to shorten the ten-day isolation period by providing a negative PCR test taken at least four days after entering Denmark.
Read more about it in the image below or at www.coronasmitte.dk.
The new measures also means that the ban on flights arriving to Denmark from the UAE has been lifted.