News
Corona Round-Up: Vaccination schedule still on track, but what about reopenings, urge media
---
This article is more than 2 years old.
Further afield, long-term COVID can particularly affect youngsters, according to reports from Sweden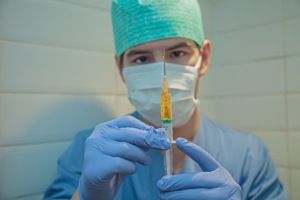 Vaccine plan revised but still on schedule to be completed by June 27
The Sundhedsstyrelsen health authority has revised its vaccine plan, but remains confident that the entire population of Denmark will receive both their jabs by June 27. To cover recent delays caused by Moderna and AstraZeneca delivering fewer vaccines than promised, which will lead to 340,000 fewer doses being administered in April, Pfizer-BioNTech has stepped up to guarantee 418,000 more doses for May, and 526,000 more for June. The delays have also resulted in many over-85s having their February vaccination date postponed by a week.
Danish newspapers urge government to formulate reopening plan
Several Danish newspapers, including Ekstra Bladet and Børsen, have today used their editorials to urge the government to come up with a reopening plan. It follows the comments of PM Mette Frederiksen in an interview with Berlingske on Sunday that there is no major reopening on the way. Both Ekstra Bladet and Børsen believe that local and regional reopenings are needed. Børsen editorial writer Steen Bocian argued: "The starting point for corona management must be that restrictions are an absolute last resort – and that they must be removed as soon as possible."
Corona compensation vulnerable to swindlers, warns auditor organisation
FSR–Danish Auditors (FSR) – the umbrella organisation for auditing, accounting, tax, and corporate finance firms – has warned that the coronavirus compensation rollout leaves the whole system vulnerable to swindlers. FSR head Charlotte Jepsen has warned the Danish Business Authority that May is far too late to wait with its assessment of the payments to businesses struggling in the current lockdown, and that it will only help swindlers get away with defrauding the state, she told DR.
More pop-up vaccination sites to help elderly
The Capital Region is opening pop-up sites in 20 Greater Copenhagen municipalities to ensure elderly people do not have to travel far to get their coronavirus vaccination jabs. The Capital Region has charged its Emergency Preparedness with ensuring everything goes smoothly in a bid to give the over-65s the best possible practical help and personal care.
The perils of long-term Covid, and the effect on youths
'Langtidscovid' is emerging as a problem among youths in Sweden. Around 218 Swedish children, mostly aged 11-13, are being treated by Astrid Lindgren's Hospital in Stockholm for the condition. Following infection, the youths do not fully recover and suffer from fatigue, headaches and soreness in the joints (particularly the knees) for many months. In some cases, the children are suffering from acute amnesia, and many are bedridden.
Latest figures in line with continued slowdown
Statens Serum Institut's latest coronavirus infection count was 437 over a period of 29 hours from 116,355 samples – a figure in line with the slowdown since late January. Some 315 people are hospitalised, of which 68 are in intensive care. Nine more people died, according to the latest count, taking the total death toll up to 2,301. Some 2.88 percent of the population are now fully vaccinated, while a further 4.06 percent have received at least one jab.