News
British strain now accounting for over half of all new coronavirus infections in Denmark
---
This article is more than 2 years old.
Despite examples such as Kolding, reopenings are still possible, claims expert, providing there is ample testing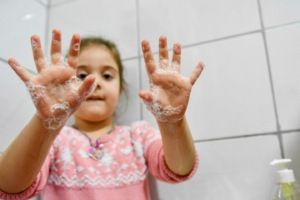 The British variation of the coronavirus, the B117, now accounts for over half of all new infections in Denmark.
According to a Statens Serum Institut analysis of all infections over the first two days of Week 7 (Feb 15 and 16), the B117 accounted for 57 percent of all cases.
In Week 6, the share was 46.6 percent. Week 7, meanwhile, ended with approximately 3,000 new infections – a rise on Week 6.
150 percent more time to infect
According to Eskild Petersen from the Department of Clinical Medicine at Aarhus University, one of the key differences between B117 and the regular coronavirus is that the British variant enables carriers to infect others over longer periods.
"What makes the British mutation more contagious is that you secrete the virus for a longer period of time. With the old version, it was for two days. With the British mutation, it's five days," he told DR.
"This means that you have time to infect more people before you are detected. That is why infection detection is absolutely pivotal."
Learning from Kolding
Petersen cites the example of Kolding – where the British variant has torn through schools and daycare institutions, elevating the central Jutland city to the top of the most infected municipality rankings – as a lesson to be heeded. 
"The horror scenario is that when we open up more, we see the same thing as in Kolding, where you suddenly have the highest infection rate in the country," he warned.
School reopenings still possible
However, he argues that a reopening is still possible – and particularly for students.
"We must keep in mind that schools are controlled environments where one can test, detect and shut down for 14 days if there are cases of infection," he said.
"And I have great confidence that the teachers are in control of the students, and that the students, conversely, are willing to be tested."