News
Close to a third of unemployed people in Denmark are financially vulnerable
---
This article is more than 2 years old.
Most tend to be struggling with loan repayments, and the more they suffer, the more likely it is that they will get another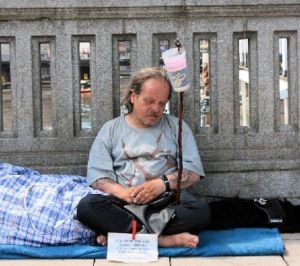 Almost a third of unemployed people in Denmark are financially vulnerable, according to the 2020 Living Conditions Survey carried out by Danmarks Statistik on behalf of Statbank.
In addition, just 4 percent of employed people describe themselves as financially vulnerable, along with 4 percent of old-age pensioners and 12 percent of students.
Mostly caused by loans
The primary cause of vulnerability among all the respondents is loans, and the survey revealed that 8 percent of the country's households struggle to keep up with repayments – a slightly better return than in 2019.
Among these vulnerable households, 38 percent had more than one loan – and this did not include mortgages. Among households with no repayment problems, only 9 percent have more than one loan.
Friends and family helping out
Among the 8 percent struggling to keep up with repayments, many get loans from friends (24 percent) and family (21) to help them pay.
In fact, 5 percent of the nation took loans from friends and family between February 2019 and February 2020, compared to banks and mortgage lenders (18, quick loans (9) and instalment purchase loans (7).