News
More girls and boys getting the HPV vaccine in Denmark
---
This article is more than 2 years old.
Over 80 percent of 12-year-olds have been administered the vaccine over the past year, according to SSI figures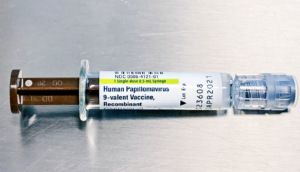 In 2009, the Human Papillomavirus (HPV) vaccine was introduced to the Danish children's vaccination program for girls aged 12-18. 
Ten years later it was expanded to include 12-year-old boys in a development that has been widely praised as a resounding success.
New figures from the State Serum Institute (SSI) have shown that 85 percent of 12-year-old girls and 82 percent of boys of the same age got the first of two HPV vaccines in 2020.
And of them, 42 percent of the girls and 38 percent of the boys have got the second vaccination and thus completed the treatment.
"That so many boys, who have only been encompassed by the program for 1.5 years, have got the vaccine is very pleasing," said Bolette Søborg, a spokesperson for the Sundhedsstyrelsen health authority.
"There is still a way to go to reach our goal of 90 percent being vaccinated, but we are getting there."
READ ALSO: No link between HPV vaccine and neurological disorders – report
Campaign for young men
In 2021 there is a campaign running to offer the vaccine for free to young men who are aged 18-25 and who have sex with other men.
HPV is a common sexually-transmitted infection that can cause cervical cancer, and nowadays all girls in Denmark are offered free vaccination against it when they reach the age of 12.
However, it also causes cancer of the membranous cavity of the alimentary canal leading to the larynx and oesophagus, as well as cancer of the tonsils and anus.
Last year, an extensive SSI study involving 1.4 million women and girls concluded there was no link between the HPV vaccine and a range of neurological disorders.
More information about the HPV vaccine program can be obtained from stophpv.dk (in Danish).