News
Corona Round-Up: Denmark's vaccine vigilance vindicated, claims health head
---
This article is more than 2 years old.
If only the organisers of a live music event in December were more prudent … not only have they been fined, but so have all their guests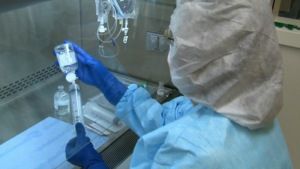 In light of the findings of the European Medicines Agency (EMA) study, which confirm there is a connection between the AstraZeneca vaccine and developing blood clots, Søren Brostrøm, the head of the Sundhedsstyrelsen health authority, has applauded Denmark's handling of the concerns.
Denmark was quick to call a halt to its AstraZeneca jabs – particularly after a Dane died shortly after being vaccinated. In total, at least ten European countries suspended their vaccinations.
Shown timely care
"The EMA's assessment shows it was important to examine the possible connection," said Brostrøm.
"This confirms to us that we in Denmark have shown timely care by putting the vaccine on pause while the vaccine is being examined."
Nothing to worry about
Around 150,000 people in Denmark have received at least one of the AstraZeneca jabs.
However, Brostrøm assures them they have nothing to worry about, as the side-effects tend to occur within one to two weeks. By three weeks, there is no chance of any side-effects. 
---
Too honest to cheat … so why are websites offering fake corona passes?
The head of sundhed.dk, Morten Elbæk Petersen, contends that the public are too honest to cheat the corona pass requirements that kicked in this week – for example, in order to visit a hairdresser – but TV2 has already uncovered two websites offering fake versions. Earlier today, Petersen confirmed he had reported a website to the police. Neither website, according to TV2, is able to produce a totally convincing looking corona pass, and Petersen is confident it is easy to spot a counterfeit one. The punishment for corona pass fraud, like all crimes relating to the pandemic, is doubled. 
Sentenced to 18 months for shooting police officers with fireworks
A 31-year-old father of four has been sentenced to 18 months in prison for shooting a firework at police officers during a Copenhagen city centre riot on January 9. The defendant, who told the court he was gripped by a "wild mood", was found guilty of firing the Roman candle six times and hitting at least one officer, who was not seriously injured. However, several were badly injured during the riot that followed a Men In Black demonstration against corona restrictions. The prosecution had asked for 32 months, so it is unclear whether the sentence was doubled due to it being pandemic-related. 
Funding to examine corona vaccine side-effects
Trygfonden has granted 2 million kroner to BiCoVac to investigate the side-effects of the vaccines being administered in Denmark. The research, which will end up involving 1 million vaccinated people in Denmark between the ages of 16 and 64, will be led by two associate professors at Aarhus University's Department of Public Health. 
Everyone in attendance fined following illegal live music party
Some 45 people have been fined for attending a party with live music at a former eel farm east of Holstebro in northwest Jutland in December. Most of the attendees, who were all aged between 35 and 76 and came from all over the country to listen to a live band, were fined 4,000 kroner – nearly double the normal 2,500 payable. The two organisers were fined 5,000 kroner. 
Hospitalisations soaring to pre-March levels
The number of corona-infected people currently in Danish hospitals is at its highest point for a month. During the 24 hours up until yesterday afternoon, 18 people were admitted, taking the total to 237 – the highest figure since March 1. During the same time period, 614 people were diagnosed, and three more people died.