News
Tick here to choose the gender, religion and race of your healthcare provider
---
This article is more than 2 years old.
Storm erupts over controversial leaflet issued by Nordsjællands Hospital to prospective parents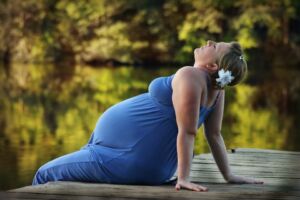 A controversial leaflet issued at Nordsjællands Hospital to prospective parents, which was removed from circulation on Wednesday after it was shared on the internet, offered maternity ward patients the option of not being treated by health personnel of a particular gender, religion or race.
The leaflet informed the prospective parents that the staff at the hospital, which is located in Hillerød on the northern fringes of Greater Copenhagen, would do what they could to find other personnel.
In the event that it might not be possible, they would be transferred to another hospital (see below for full text in Danish).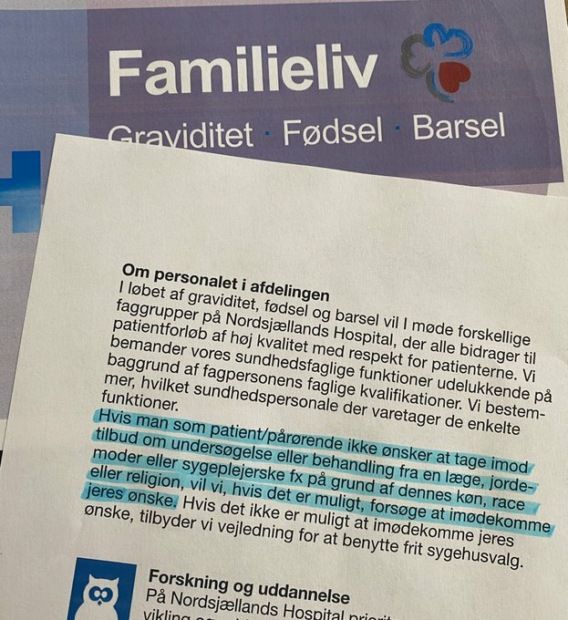 MP: No misunderstanding!
The hospital told media it was an error that has now been removed
"Our focus is to give our patients and mothers a good treatment and have the best possible co-operation between healthcare professionals and patients. As stated in the brochure, we staff according to health professional qualifications," hospital executive Jonas Egebart told TV2.
However, Egebart told Berlingske he could see how the text could be misunderstood, and this response outraged Samira Nawa, the gender equality spokesperson for Enhedslisten, the MP whose post on Twitter sparked off the hospital's action.
"I think it was very clear what the intention was, and I do not think there was much to misunderstand," she told TV2.
Nurse: It's not a restaurant!
Nawa was not the only one to be shaken by the hospital's offer.
Harun Demirtas, a Muslim nuse who holds a senior position on the Sygeplejerådet nurses council, told TV2 he was not only offended as a Muslim but also on "behalf of my colleagues who fight day and night to help their patients". 
"This is a hospital where people who are sick are treated. It is not a restaurant where you come in and look at a menu and choose a dish that suits you," he added.
It annoys Harun Demirtas that it required sharing on social media before it was removed.
Experts: Illegal … or is it?
Ligestillingsordføreren, the gender equality rapporteur, doubted whether such legislation is legal – a view shared by Kirsten Ketscher, a professor of social law at the University of Copenhagen
"You can not accept such discrimination; it is illegal under the law. The worst thing is to think that they have had the perception that you can do it in 2021. If there are people who believe it, it is certainly time we took up this debate," Ketscher told TV2.
However, Kent Kristensen, a professor of health law at the University of Southern Denmark, did concede to TV2 that it was ultimately the hospital or region that decides who you are treated by, and that they can "choose to accommodate it or not".