News
Naser Khader on 'stress leave' following string of intimidation accusations
---
This article is more than 2 years old.
The Konservative politician is under fire for rumour-spreading, intimidation and pressuring the employers of political rivals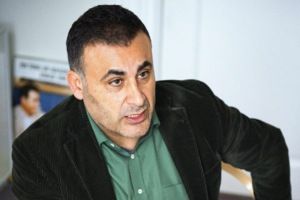 Konservative politician Naser Khader is taking 'stress leave', his party has informed TV2.
The news comes after a number of political commentators and colleagues of Khader contacted Berlingske to report feeling "threatened" by Khader over a period of "many years".
Specifically, the complaints allege that Khader contacted the employers of his rivals with unfounded accusations to pressure employers into reprimanding them.
Spreading false claims
Lawyer Tarek Ziad Hussein described in an email last December how Khader contacted his workplace, the Ministry of Justice, to accuse him of being an Islamist.
The Ministry of Justice rebuffed the claim, and Khader has since said he regrets his actions. For Hussein, however, the episode isn't over. The complaint and subsequent inquiry is noted on his ministry record for future employers to see.
"It is deeply frightening when my workplace is involved. It's my livelihood and my opportunity to support my family that Khader is attacking. Simply put, such inquiries could ruin my career," said Tarek Ziad Hussein told Berlingske.
Konservative silence
So far, there has been no official word from the Konsevative party, but leader Søren Pape Poulsen condemned his actions. Khader's behaviour "will not be repeated", he said.
Several experts have assessed Khader's messages, describing them as "deeply worrying and incomprehensible – a problem for democracy".
In a barbed Tweet, Social Liberal spokesman Kristian Hegaard wrote: "Keep in mind [Khader] is under the same pressure and stress that public employees are exposed to when an elected official goes to their employer with complaints about their conduct."
Khader was first elected in 2001 as a member of Radikale, which he left to form Liberal Alliance in 2007. He has served Konservative since 2009.