News
India's 'double mutant' coronavirus variant discovered in Denmark. Should we be worried?
---
This article is more than 2 years old.
Eleven cases of variant B1617 have been detected in Denmark. The new variant, with a so-called double mutation, is fuelling India's deadlier new wave of infections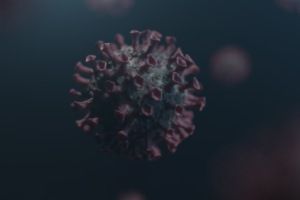 A new variant of the coronavirus with two mutations, which has shown signs of resistance to antibodies, is now the dominant variant in India, according to sequencing data.
The B1617 variant is also appearing in other countries, including the United Kingdom, Germany, the US – and now also Denmark, where the Statens Serum Institut has identified 11 cases of infection.
"We don't know much about it yet. It has not been declared a 'variant of concern', so we aren't too worried at the moment," SSI researcher Anders Fomsgaard told DR.
What's happening in India?
In India, the rate of infection was declining when the B1617 first cropped up in sequenced samples. But over the weekend, its authorities reported around 200,00 new cases for the third day in a row.
B1617 shares one of its mutations with the British B117 variant, suggesting a biological link.
"We assume this variant has been active in India for a long time. The connection to the UK means we're now examining how viruses behave in those countries," added Fomsgaard.
More research on 'double mutant'
In Denmark, the British variant is found in 96 percent of all positive samples – the rest, including the Indian for now, are recessive variants.
Nevertheless, scientists are checking if a double mutation in the same virus may make it more infectious or less affected by vaccines.
Both mutations – E484Q and L452R – have shown resistance to antibodies.
"If you have a mutation that makes the virus stick better to our cells, it becomes more contagious. That was the case with B117," explained Eskild Petersen, professor at the Department of Clinical Medicine at Aarhus University, to DR.
"If you have a double mutation, then less virus is needed for the variant to become more contagious."
"There are no alarm bells ringing yet"
"It's concerning that the new variant seems to be outperforming B117 in India," conceded Petersen.
"If there is one thing we know about the coronavirus, it's that it mutates all the time and moves with people who travel."
It should be some comfort then that the Danish cases appear to be an isolated cluster.
"We aren't talking about 11 infection chains, but about one or two connected groups," said Fomsgaard.