News
Denmark ahead of schedule in bid to reach climate goal
---
This article is more than 2 years old.
Energy authority figures showed that the amount of CO2 emissions needed to be reduced by 2030 has fallen by 40 percent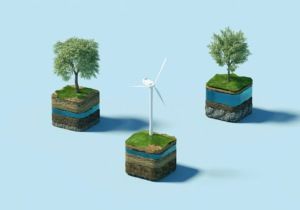 According to the Energistyrelsen energy authority,  Denmark is ahead of schedule in its bid to reduce CO2 emissions by 70 percent by 2030.
Since the ambitious goal was set by the government in June 2020, the amount of emissions needed to be cut has dropped by 40 percent to 11.8 million tonnes.
"We've come a long way in just one year, and further than initially anticipated. That's good news – particularly for the climate," said the climate minister, Dan Jørgensen.
"We will continue to work to find reductions looking ahead to a climate-neutral society. It's no easy task, and we are already looking into how we can uncover further reductions."
READ ALSO: Parliament passes climate law to cut emissions by 70 percent by 2030
Biogas bonanza 
The 8.2 million-tonne reduction since last summer is roughly the equivalent of the annual CO2 emissions of all cars and vans in Denmark.
It is also almost 2 million tonnes more than what the government had predicted it would reach in late 2020.
According to Energistyrelsen, the improvement is largely down to gas in Denmark becoming significantly greener due to an increase in biogas production. 
The law passed last year contains a mechanism for setting milestone targets. Every five years, the government must set a legally binding target with a ten-year perspective.
Read more about the new Energistyrelsen findings in this report (in Danish).