News
Denmark plummets in European vaccination rankings
---
This article is more than 2 years old.
Cutting AstraZeneca and Johnson & Johnson vaccines from COVID-19 jab program has had significant consequence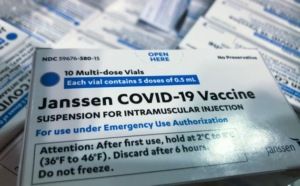 Just a few months ago, Denmark was among the European leaders when it came to rolling out COVID-19 vaccinations. 
But then came trouble. 
First Denmark became the first country in the world to scrap the AstraZeneca vaccine over blood clot fears, before the Johnson & Johnson vaccine suffered a similar fate.
Apparently, it seems, removing two major vaccines from its vaccination strategy hasn't done Denmark any ranking favours compared to its European counterparts.
According to new figures from the Our World in Data database, Denmark has plummeted to 25th in Europe when measuring the percentage of the population that has had at least one injection.
And Denmark could fall even further in the ranking in the near future. 
Denmark's 26 percent is only better (barely) than five other countries: the Netherlands (also 26 percent), Liechtenstein (25), Czech Republic (25), Greece (24) and Slovenia (23).
READ ALSO: Denmark to drop Johnson & Johnson vaccine – report
V-Day moved back 
"We've chosen to remove key vaccines from our program and the numbers are reflecting that now," Jan Pravsgaard Christensen, a professor of immunology at the University of Copenhagen, told BT tabloid.
"The Health Authority's decision has undisputedly led to a decrease in tempo, and that has consequences in the long run."
One of those consequences is the final date for all Danes being completely vaccinated being moved several times to the end of August/start of September.
However, Christensen underlined that Denmark was still in a favourable position compared to the rest of the EU because it has a better control over the pandemic at the moment.