News
National Round-Up: Foreign Ministry to relax travel requirements today
---
This article is more than 2 years old.
Get the sombrero out! Rules regarding isolation and criteria for yellow and orange countries set for huge overhaul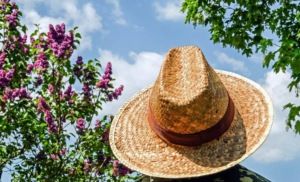 The Foreign Ministry will update its travel rules at 16:00 today, TV2 exclusively reports, and on matters like this, they always tend to be right. Where's Birgitte Nyborg when you need to root out the inner-circle mole?
Well this time, TV2 has actually named 'the mole' as Erik Brøgger Rasmussen, the head of the ministry's Citizen Service.
"Now we have to see the final figures that come later today, but we are pretty sure we are opening up for a number of southern European destinations," he enthused.
Isolation less likely now
The main upshot of today's changes will be that the people of Denmark will not always be required to go into isolation when they return from abroad. For many countries, no isolation will be necessary.
The amount of time in isolation will depend on the infection rate of the country they are returning from. Likewise, the government will withdraw its 'no travel' advice concerning countries with low infection rates.
All isolation requirements and warnings will be dropped for all EU and Schengen countries on June 26 in anticipation of the summer holidays.
What was orange is yellow …
Previously, the government advised caution when travelling to yellow countries and only necessary travel to orange countries. However, now the categorisation criteria will be hugely relaxed.
Additionally, the requirement for a recognisable purpose for a foreigner with permanent residence in the orange EU and Schengen countries to enter Denmark will be dropped.
There are also rule changes affecting residents in neighbouring countries, pregnant women, the under-15s and those who have been vaccinated or been previously infected (in the last 180 days).
Greece bracing itself
Greece will be one of the countries hoping to welcome bank Danes, and it has officially started its tourist season in anticipation of many returning. 
Greece, which derives 20 percent of its GDP from tourism, saw its economy shrink by 8 percent last year.
Entry into the country is permitted provided a vaccine certificate or a recent negative corona test can be shown. 
---
From one spare to another: Joachim comments on Harry's sabre rattling
Prince Joachim has become the first member of the Royal Family to give his views on Prince Harry and his wife Meghan, the duke and duchess of Sussex, telling French media outlet Point de Vue that Harry had "rattled the sabre a bit" with his interview with Oprah Winfrey. Joachim and Harry are regarded as kindred spirits, as they are commonly referred to as 'spares' – a second in waiting in case the heir presumptive snuffs it. "I have a huge respect for Prince Harry. He is very brave," said Joachim. Given their shared military background, it sounded like a soldier-soldier thing, but no, he was talking about marrying Meghan: "He dared to follow what his heart dictated to him." Some royal commentators are questioning why Joachim didn't simply say 'no comment' – could he, they speculate, be considering a similar move himself and completely giving up his royal duties.  A recent petition for the "good name of Sussex to be reclaimed from this narcissistic couple who are not residents of this country let alone this ancient county, which will now be forever associated with a couple who have done great damage to the reputation of our Royal Family" was rejected by the British government because "it calls for an action relating to a particular individual, or organisation outside of the UK Government or Parliament".
Highest corona infection rate for four months a bank holiday affair
Some 1,355 new coronavirus infections were reported yesterday – the highest figure since January and 109 more that the number reported on Wednesday afternoon. But the figures have to be seen in the context of the huge numbers of people who got tested ahead of the Thursday Bank Holiday, which most Danes tend to follow with a day-off on Friday. There were 670,000 tests between Tuesday and Wednesday, and then 687,000 on the following day. The next daily total is expected to fall. Meanwhile, with all elderly people at least now partially vaccinated – the first-jab coverage of the 55-59 age bracket is currently ongoing – the death rate appears to be stalling. However 154 people are in hospital, of which 36 are in intensive care where 22 are on respirators.
Train ticket booking system clearly a farce, say commuters
For a long time now it has been necessary to book tickets on regional and InterCity trains to ensure they don't get overcrowded (not more than 70 and 50 percent respectively), but many people in Denmark are booking seats and then not using them, reports TV2. Many commuters have witnessed how sold-out trains are half-empty and called on the requirement to be abolished. Tony Bispeskov, the information manager at DSB, confirmed that more people are booking tickets than they need. "There is an increasing number, in some cases up to 25 percent, who do not cancel the seat tickets they do not use," he said. "You must remember to put tickets back on the app if you do not use them."
Historic first MitID purchase made last night
A new chapter in the digital history of Denmark has been written: a payment approved using MitID, which will replace NemID from August. Lene Vangsgaard Andersen, a citizen testing the system, made the historic swipe on Wednesday evening, paying 200 kroner for some pretty pricey flødeboller.