News
No more checks at the door: Driving licence approach to corona pass, reports TV2
---
This article is more than 2 years old.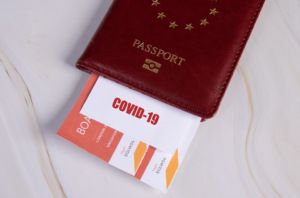 We all know what we did last summer: the number of corona cases went down and summer life was close to normal.
Ahead of this summer, TV2 reports that a majority in Parliament backs plans to relax the corona pass – and some experts are mightily concerned.
Instead of being asked to show your corona pass, new rules will require you to simply have one in case you are asked: "like a driving licence scheme". The rule would take the pressure off venues where the passes are required.
The measure is supported by the Blue Bloc parties and Enhedslisten, and Konservative leader Søren Pape Poulsen is the most vocal supporter of the new rule.
He believes some restrictions do not make sense as 27.5 percent of people have received at least the first jab of the vaccine.
New rules regarding physical attendance at workplaces are also expected.
Voicing concerns
"I think we will see the corona pass [rule] relaxed, so that in future it will work according to a driving license model. It will be up to the individual to ensure they have a negative test," explained TV2 political analyst Jesper Vestergren.
However, Anders Beich, the chair of Dansk Selskab for Almen Medicin, worries the driving licence model will lower safety levels.
And Professor Camila Foged, a vaccine expert at the University of Copenhagen, worries the reopening is happening too fast.
"I think it's a little early to reopen further. Maybe it should be for some of those who work from home," Camilla Foged told TV2.
The loudest voice of concern belongs to Viggo Andreasen, an associate professor of mathematical epidemiology at Roskilde University, who would like an assessment of how the most recent relaxation of the rules have affected the infection rate.
"We do not have time to see the full effect of the previous reopening," he said. "There's a greater degree of uncertainty as to whether it is going well and whether we will eventually have to shut something down again,"