General
Denmark to donate a total of 3 million vaccines to developing countries this year
---
This article is more than 2 years old.
PM Mette Frederiksen has confirmed that Denmark will donate a significant number of corona vaccines to poorer countries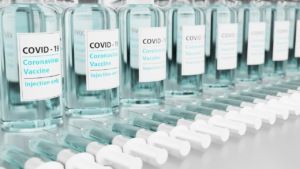 Denmark will donate three million corona vaccines to developing countries this year, PM Mette Frederiksen confirmed on Monday.
"It is no secret that we have bought quite a few vaccines," said Frederiksen.
"So we have room to vaccinate the Danish population, to revaccinate if necessary in autumn and as well, to donate vaccines."
Frederiksen said that Denmark has not yet decided which vaccines will be donated, but the donated vaccines are not part of the Danish vaccination program. 
EU wants to donate 100 million vaccines
The decision to donate vaccines was made after an EU summit where the participating countries looked at how many vaccines they can donate to developing countries this year. 
In total, the EU is aiming to donate 100 million coronavirus vaccines by the end of the year. 
The donation will be carried out through the WHO's Covax global sharing scheme, which aims to ensure that poorer countries also receive an adequate number of corona vaccines.