News
Denmark blasts Belarus for diverting flight to arrest activist
---
This article is more than 2 years old.
SAS is among the airlines to now avoid Belarusian airspace as EU cracks down with sanctions and airport ban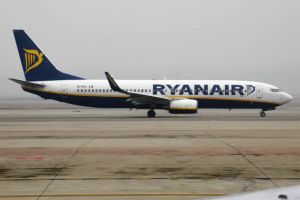 The lengths at which the Lukashenko regime will go to quash opposition reached new heights on Sunday after a Ryanair flight passing through Belarus airspace was redirected to Minsk by the authorities in order to make an arrest.
The flight, carrying journalist and opposition activist Roman Protasevich, was diverted to Minsk as it made its way from Athens to Vilnius.
The foreign minister, Jeppe Kofod, wrote on social media that he was "deeply disturbed" by the aircraft redirection and pledged to broach the subject in the EU.
"#Belarus authorities must immediately release #Pratasevich, allow him, all passengers to continue their journey to Vilnius. Will raise issue with EU colleagues," Kofod wrote on Twitter.
READ ALSO: Goodbye Hviderusland: Government officially embraces Belarus name change 
KGB agents onboard?
The result of that EU meeting has led to new economic sanctions being levelled at Belarus, while EU airports and airspace will be closed for all Belarusian airlines
Furthermore, all EU-based airlines are encouraged to avoid Belarusian airspace – a move that SAS, airBaltic, Lufthansa, Air France and KLM have already made.
The Lukashenko regime contends that the flight was redirected to Minsk for security reasons following a supposed bomb threat.
But several hours after being diverted, the plane departed the Belarusian capital without Protasevich, his girlfriend and four Russian citizens. 
Ryanair suspects the four Russians were likely agents from the Belarusian KGB and described the incident as a "state-sponsored hijacking".
Protasevich, 26, a key figure of the opposition movement against Lukashenko, could reportedly face the death penalty.