News
Denmark allows NSA espionage via Danish cables – EU neighbours demand answers
---
This article is more than 2 years old.
Top German, French, Norwegian and Swedish politicians are among those targeted in international spying scandal. The Danish defence minister is stalling but Edward Snowden says "I told you so"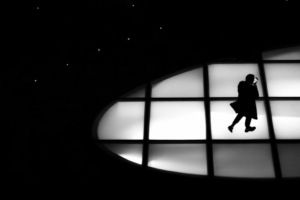 A report by DR has revealed that the Danish Defence Intelligence Service (FE) granted the US intelligence agency NSA access to spy on top German, French, Norwegian and Swedish politicians through Danish internet cables.
As yet, no names of those targeted, nor information regarding what the FE and Danish politicians knew about the espionage, are on the table, according to DR's anonymous sources.
Swedish and Norwegian officials have called for a response from the Danish defence minister, Trine Bramsen.
"We demand to be fully informed about matters concerning Swedish citizens, companies and interests," the Swedish minister of defence, Peter Hultqvist, told SVT, which collaborated with DR on the story.
Speaking to NRK, the Norwegian defence minister, Frank Bakke-Jensen, stressed that "we take the allegations very seriously".
Bramsen refuses to interview
DR's report alleges that Bramsen has known of the espionage since August 2020, when it was detailed in a four-volume statement she received from PET, the Danish intelligence service.
FE has responded by sending home its managers and setting up an investigatory commission to address the criticism by the end of the year.
However, in a response from the Ministry of Justice it was unclear whether the eventual results of the investigation will be shared with international governments, reports DR.
FE, the NSA and the United States Intelligence Community (IC) has refused to comment.
Bramsen, too, has also refused to be interviewed, but responded with a written statement that "systematic interception of close allies is unacceptable".
Warning signs in 2014
Back in 2014, US whistleblower Edward Snowden leaked documents to Information that described an agreement between the NSA and the FE to tap Danish fibre cables.
According to Information, details of the agreement appeared in a speech prepared for the then head of the NSA in 2012. The speech emphasised the "NSA's commitment to special access" and "the long-standing NSA-FE partnership to work with cable access".
The NSA then obtained text messages and outgoing and incoming phone calls to politicians and officials throughout 2012 and 2014, reported DR.
Targets of the 2014 NSA espionage included German Chancellor Angela Merkel, the then-German foreign minister, Frank-Walter Steinmeier, and the then-German opposition leader, Peer Steinbrück.
Speaking about today's revelations, Snowden sent a barbed tweet in Danish that translated as: "If only there had been some reason to investigate many years ago. Oh, why did no-one warn us?"