News
Midsummer madness? Sweden drops travel restrictions for all Nordic countries
---
This article is more than 2 years old.
No negative test or isolation required from May 31 onwards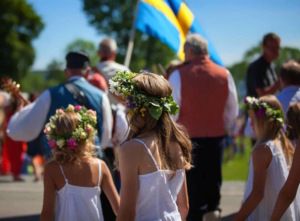 Now you can plan ahead for a complete midsummer experience, since travelling to Sweden has just got way easier.
The Swedish government has lifted all restrictions for residents of the Nordic countries, allowing them to visit Sweden without a negative COVID-19 test or any need to isolate.
This means that people traveling from Denmark, Norway, Finland and Iceland from May 31 will no longer be affected by any entry requirements.
Based on health agency's advice
The Swedish interior minister, Mikael Damberg, reveals that the decision is based on a continuous consultation with the country's public health agency.
"Opening up for travel within the Nordic region is the first step towards opening up all travel to and from Sweden – something that must be done gradually and responsibly," said Damberg.
At the same time, Sweden will continue to ban travel from outside the EU/EEA. Residents of other EU countries require a negative COVID-19 test.
Not always the best approach
Previously, Sweden had taken a controversial approach to handling the pandemic, resulting in a much higher death toll compared to its Nordic neighbours.
Later, gradual changes moved the country's strategy more in line with the rest of Europe, and then stricter lockdown and facemask wearing started earlier this year.