News
Local Round-Up: Copenhagen ranked as the world's best city to fund a startup
---
This article is more than 2 years old.
In Copenhagen the average amount raised through crowdfunding is £107,754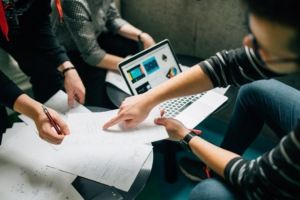 While some startups rely on private investors, others go much more public and choose to go crowdfunding.
A new study by Paymentsense has found that Copenhagen is the best city around the world to get money for a crowdfunding project.
In Copenhagen, the average amount raised through crowdfunding is £107,754. Stockholm comes in second place – where startups on average pledge £83,210. 
Denmark is number four 
Countries-wise, Denmark with an average pledge of £102,249 ranks at number four in the world. Poland leads the ranking with an average pledge of £297,127.
"A lot of startup businesses have found that the fastest way to raise funds are by creating crowdfunding campaigns," explained Jon Knott, the head of customer insights at Paymentsense. 
Among the startups doing well in Denmark are Neurescue, a company dedicated to helping cardiac arrest patients, and Deemly, which uses old shipping containers to create new student housing.
---
First public monument of a black woman in Copenhagen
In 2018, artists La Vaughn Belle and Jeannette Ehlers inaugurated the statue 'I Am Queen Mary', the first public monument of a black woman in Denmark. Recently it has been given a permanent position outside a former colonial warehouse in Copenhagen, and to support the artists in rebuilding the landmark statue using bronze and stone to make it permanent and weatherproof, an international crowdfunding campaign will be launched on June 8.
New proposal to stop bicycle thefts
The citizens of Copenhagen should have more confidence in the future that their bicycles will not be stolen when they park it somewhere in the city.  A new proposal from Klaus Mygindhas to prevent bicycle thefts has been adopted  –  which all parties have voted in favor of. The proposal will not only crack down on spontaneous thefts, but organised ones too.
Good phone connection on the entire City Ring Metro line
After encountering problems with the phone connection on the City Ring M3 Metro line,  its operator Metroselskabet now reports that the connection is good on the entire ride. "It is great for Copenhageners that there is now full mobile coverage on the Metro. It is a gain for the freedom of Copenhageners," commented the employment and integration mayor, Cecilia Lonning-Skovgaard, to KøbenhavnLIV.
Ban on speakers – music needs to be turned off by 20:00 on weekdays
A new set of rules have been introduced to ensure that residents in three areas of Copenhagen can get a good night's sleep. All music played from portable speaker systems will be banned from Sunday to Thursday from 20:00, and on Friday and Saturday from 22:00. The ban applies to Haveparken on Islands Brygge, Hørsholmparken in Nørrebro and parts of Fælledparken. The fine for ignoring the ban is around 1,500 kroner. The police can also confiscate the speaker.