News
Denmark second-best country for quality of life
---
This article is more than 2 years old.
Stability, transparency and equality are among the factors that make the Danish nation rank so high on the list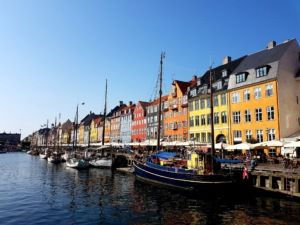 Denmark has been named the second-best country in the world for quality of life in 2021, according to CEOWORLD magazine. Overall, the Nordic countries rank high on the list with Finland taking top spot, Norway at number three and Sweden at number five.
Belgium took fourth place with Switzerland, the Netherlands, France, Germany and Japan completing the top ten.
The list is compiled by evaluating the countries based on a number of different factors.
"More than 258,000 people around the world are asked to evaluate the countries based on ten metrics ranging from stability to transparency to equality," explains CEOWORLD.
Other metrics concern the state of the country's job market, cultural influence, public education system and public health system.
The bottom four in descending order consisted of North Korea, the Caribbean island of Montserrat, Sudan and Syria.
Praise of Denmark not unusual
CEOWORLD magazine has a habit of ranking Denmark high on its lists.
Earlier this year, Denmark ranked as the world's second best country for raising kids, as having the third best healthcare system and being the world's fourth best country for women.
Denmark took top spot the last time the quality of life rankings were revealed – back in 2019.