News
Olympics Round-Up: Skeet shooter wins first Danish medal
---
This article is more than 2 years old.
Elsewhere, the Danish men's handball team secure a place in the quarter-final after three wins – and a record for most goals scored in a match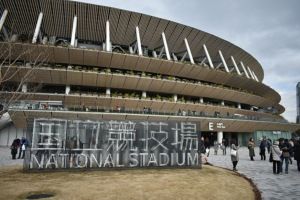 On Monday, skeet shooter Jesper Hansen won silver at Tokyo 2020 – the first Danish medal at this year's Olympics. Before the final, medal chances did not look good for the Danish shooter. After qualifying rounds, Jesper Hansen had the lowest ranking out of the six finalists.
However, he managed to exceed expectations and hit 55 out of 60 targets in the final. Jesper Hansen was only surpassed by the American shooter Vincent Hancock who only missed one target, winning his third Olympic gold medal.
Jesper Hansen: "Fantastic."
"It was a fantastic final. I managed to get a good start, but missed a bit at stand 4. But I found the calm again and drove it home safe from there," said the 40-year-old shooter to DR.
"A silver medal – it doesn't get any better. I've been shooting well, so it's been two really great days."
First Olympic medal
It is the third time that Jesper Hansen has participated in the Olympics. In London 2012 he finished at number 26 and four years later he finished at number 5 in Rio.
In 2013 he won the world championship and in 2018 became European champion.
---
Danish handball team secure place in quarter-final
After three victories, the Danish men's handball team are certain of a place in the quarter-final no matter the outcome of the final two group matches. The team played their first match against the Olympic host Japan and won a convincing victory by 47-30 – the highest number of goals ever in a Olympic handball game. The next match against Egypt finished 32-27 with Denmark securing the group's top spot. On Wednesday, the team further cemented their position and beat Bahrain by 31-21. Next up, Denmark will meet Portugal on Friday and Sweden on Sunday.
Debut Danish rowing team win bronze medal
The Danish duo Joachim Sutton and Frederic Vystavel surprised people in the rowing community by winning bronze in men's pair rowing. It is the first time that both athletes have participated in the Olympics and the win came as a surprise as the team barley qualified for Tokyo 2021. But despite low expectations and lack of Olympic experience, the Danes finished third behind the Croatian team at number one and the Rumanian team at number two.
Swimmer Jeanette Ottesen ends career
An emotional Jeanette Ottesen has finished her last professional swim at Tokyo 2020. After more than 20 years, Ottesen has decided to retire after this year's Olympics. She can look back at an impressive career as one of the most successful Danish athletes ever with 53 international medals. Among these are 16 from world cups, 36 European championship medals and 1 Olympic bronze medal. "I'm looking forward to coming home and just being a mother. That I don't have to take care of my body all the time and not being able to carry my daughter to spare my back," she said.  At Tokyo 2020, Ottesen was part of a team of four in women's 4 x 100m freestyle relay, where the Danish team finished last.
Cyclist Jakob Fuglsang finishes Olympics in spite of illness
Before the last stage of this year's Tour De France, Jakob Fuglsang had to bow out of the competition because of illness. Since then, it has been a race against time for the Danish cyclist to prepare for Tokyo 2020. A week later, he was back in the saddle to participate in the 234 km Olympic race. "During the tour, I was in doubt whether or not I should even go. If you're that sick, it just doesn't make sense to participate," Fuglsang said. "But I've always wanted to go and believed that miracles could happen." Jakob Fuglsang finished as number 12 and under the circumstances, he stressed that he is happy and proud of his performance.