News
High Court finds Rasmus Paludan guilty of racism – but mitigates punishment
---
This article is more than 2 years old.
The Stram Kurs founder received a three-month conditional sentence and must pay a reduced fine to a Somali woman.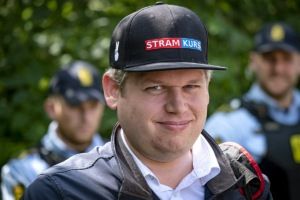 On Thursday, the Eastern High Court found Rasmus Paludan guilty of racist and insulting statements but mitigated his earlier district court sentence.
The judge was ruling on Paludan's appeal of his 2020 conviction from Næstved district court, in which the Stram Kurs leader was sentenced to three months in prison for violations of the racism section of the Penal Code.
He was also charged with defamation and sentenced to pay 30,000 kroner to a Somali woman for insinuating she was a prostitute during a demonstration in Nørrebro. In total he faced 14 charges, including racism, defamation and dangerous driving.
Disputing the evidence
In his appeal at the High Court on Monday, he distanced himself from racist statements presented as evidence by the prosecution in videos, Twitter messages and on the Stram Kurs website.
"I have had nothing to do with what was posted," he said.
He contested multiple charges of racism in his political work by claiming he was exercising the right to free expression.
He also rejected an accusation of distributing racist propaganda on Bornholm, claiming that while he had handed out leaflets that day, it was not the leaflet in question.
Gets off with a conditional sentence and minor fine
Paludan's appeal saw his three-month prison term reduced to a three-month suspended sentence. The 30,000 kroner fine was reduced to 5,000 kroner.
"This is an appropriate punishment, all things considered," said national judge Jacob Waage at the sentencing on Thursday afternoon.