News
Migration crisis: Denmark to help fence up Lithuanian border
---
This article is more than 2 years old.
Barbed-wire fence dispatched to alleviate irregular migrants flooding across border from Belarus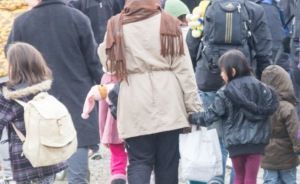 Denmark has sent 15km of barbed wire fencing to Lithuania in an effort to help curb the flood of irregular migration taking place along its border with Belarus.
The issue has emerged following Belarus no longer preventing migrants from moving through its borders into the EU as a response in May by the Aleksandr Lukashenko regime to EU economic sanctions.
That has led to a significant increase in irregular migration into Lithuania: up from 81 last year to a whopping 4,100 so far this year already.
"I believe it is in Denmark's interest to help Lithuania protect its borders with Belarus – which is also our mutual EU border," the immigration minister, Mattias Tesfaye, told TV2 News.
READ ALSO: Denmark blasts Belarus for diverting flight to arrest activist
Heading west
According to Tesfaye, Lithuania contends that many of the migrants don't want to settle in the country, but rather move to the western part of the EU.
It is unknown what effect the fence will have on the proceedings, given that Lithuania and Belarus share a border that is 680 km in distance. 
Aside from the fence, Denmark will also send housing containers, immigration experts and sanitation equipment to the border region.
The move comes in the wake of Lithuania asking the EU Commission, the EU border agency Frontex and fellow member states for assistance in the matter.