News
Denmark ranked first for digital quality of life 
---
This article is more than 2 years old.
The Danes are well ahead of the rest of the competition, according to by VPN service company Surfshark's latest index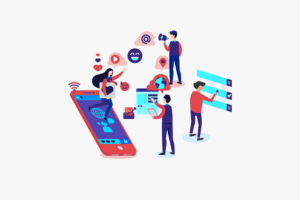 Denmark is often mentioned as being among the best countries in the world in regards to quality of life. 
In fact, Denmark ranked second earlier this year based on high scores for stability, transparency and equality.
Well, now you can add another one to the list.
VPN service company Surfshark has just ranked Denmark top of its 2021 Digital Quality of Life Index.
Denmark ranked first in the world with a ranking index of 0.83, which was well ahead of pursuers South Korea (0.76), Finland (0.75), Israel (0.73) and the US (0.73).
"Denmark takes the highest podium in digital wellbeing for two consecutive years and continues to improve in all areas," wrote Surfshark.
"The country outperforms Sweden and Germany on all five digital wellbeing pillars and has the best internet affordability and e-infrastructure on the planet. Only one other Scandinavian country, Finland, has made it into the global top 10."
READ ALSO: Denmark second-best country for quality of life
Affordability and quality
Delving into the five index pillars, Denmark ranked first for Intern Affordability and Electronic Infrastructure, and also performed well in Electronic Government (6), Internet Quality (9) and Electronic Security (12).
Looking at the sub criteria, the Danes scored well for Mobile Affordability (1), Network Readiness (2) and Online Services (3).
The country's worst scores showed up in Mobile Internet Security (70), Broadband Internet Stability (40) and Broadband Speed Growth (36).
Check out Denmark's country profile here.
Other notables on the list included Germany (9), the UK (10), Japan (12), Sweden (13), Norway (14), Australia (17), Canada (20), China (22), Russia (52), Brazil (56), India (59), Mexico (67), South Africa (68), Nigeria (82) and Pakistan (97).
At the opposite end of the spectrum, Ethiopia finished last and was preceded by Cameroon, Cambodia and Guatemala.