News
Government unveils recommendations for future handling of COVID-19 
---
This article is more than 2 years old.
Denmark must prepare itself for new virus mutations and more epidemics down the road, contends government-appointed expert group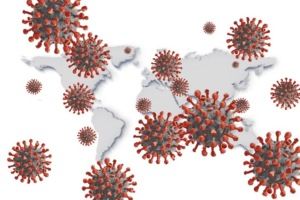 Compared to many other countries around the world, Denmark is performing admirably in regards to the COVID-19 pandemic. 
But despite that, a new report 'Everyday life with increased preparedness' from a government-appointed expert group has brought ten recommendations pertaining to the future handling of COVID-19.
"We can't say that it is completely over with. There is still a risk of new more contagious and serious mutations, and the global rollout of vaccines is far on the horizon," said Professor Torben M Andersen from the Department of Economics at Aarhus University, who is the head of the expert group.
READ ALSO: Fewer Danes getting first COVID-19 jab
The recommendations included two key elements:
– A basic level of epidemic management that balances epidemic control, societal economy, public health, freedom and well-being.
– An emergency preparedness that supports a swift escalation of efforts should, for instance, infection rates increase rapidly or new mutations appear.
The other eight recommendations are:
– Increasing and maintaining high vaccine coverage
– Managing the declining effect of vaccines
– Monitoring and gaining knowledge of the epidemic's development
– Continued focus on infection prevention and testing 
– Adapting epidemic management in case of multiple epidemics
– Adapting epidemic management to reflect new knowledge relating to after-effects
– Early warning regarding new mutations
– Effective categorisation of new virus mutations
The expert group was commisioned by the government in May 2021 and is comprised of five individuals, including Professor Kåre Mølbak from the University of Copenhagen, who is the former head of infectious diseases at the State Serum Institute.