News
Up with the umbrella: Deluge expected later today
---
This article is more than 2 years old.
Copenhagen expected to see upwards of 20mm of rain this afternoon as a warmer than usual September draws to a close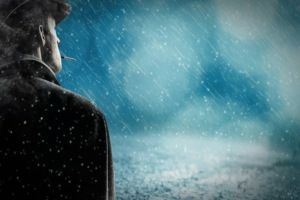 Up until now, September hasn't offered up much in regards to rain … at least not compared to normal. 
But that looks set to end with weather forecasters predicting that an absolute deluge will be dumped on the country later on today.
In particular, Zealand is expected to get quite a downpour, with Copenhagen and north Zealand expecting to see upwards of 20 mm of rain this afternoon and evening.
In the Capital Region, expect the first rain to fall from 16:00, with 16 mm forecast between 17:00 and 20:00.
The rain looks set to maintain its grip on the country and Thursday is predicted to be wet as well.
READ ALSO: Low-wind year sends electricity prices skyrocketing
Warmer than most
It's a bit of a damp rag conclusion to an otherwise unusually warm September that has offered up an average temperature over 1 degree warmer than the norm. 
With just two days to go, this September has been 1.1 degree warmer than the average temperature recorded since 1991.
The first two weeks of September brought temperatures over 20 degrees on a daily basis, including three 'summer days': temperatures over 25 degrees.