News
Who is the 37-year-old Dane responsible for the Norway bow-and-arrow attack?
---
This article is more than 2 years old.
Details are emerging about the identity of the attacker who killed five in the southern Norwegian town of Kongsberg on Wednesday night.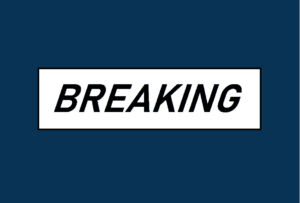 A 37-year-old Dane who was arrested and charged with five murders in Norway after a bow and arrow shooting spree in Kongsberg on Wednesday night had already been investigated over radicalization concerns after he converted to Islam, said Ole Bredrup Sæverud, chief-of-police in the South East, in a press conference.
The attacker was reported to the police multiple times in relation to radicalization, most recently in 2020.
Has previous convictions
The attacker was previously convicted for making threats against his parents, according to legal documents from Kongsberg and Eiker Tingrett, obtained by DR News. Several sources have confirmed to DR that the documents pertain to the killer.
In July 2020, the attacker's parents took out a six-month restraining order against him, after he forced entry into their house and left a Colt revolver on the couch – which they perceived as a threat.
The man was also sentenced to 60 days probation for burglary, drug possession and use in 2012.
Murders occurred after police confrontation
According to Sæverud, the attack began at 18:13. The shooter was confronted by officers at 18:18, and again shortly after 18:19 when he opened fire on the police and escaped.
The attack continued for another 28 minutes until 18:47. Police believe all five murders took place after the first confrontation.
The victims are four women and one man aged between 50 and 70 years old. They have not been formally identified yet but relatives have already been notified.
Interrogated all night
The man was taken into custody on Wednesday night, where he was interrogated from 01:30 until 05:00.
According to his defense lawyer Fredrik Neumann, he wants to cooperate and has explained the event to the police. However, Neumann refused to reveal the details of the charge.
"I have no comment on that," he said.
No motive yet
Norwegian police are yet to label this a terrorist attack, but "it is being investigated", said Sæverud, and emphasised  that the motive is still unknown.
"It will be interesting to find out when he converted to Islam, and whether, at that time, he showed an interest in an extremist interpretation of the religion," said Jens Møller Petersen – a former deputy inspector and head of homicide at Copenhagen Police.
Though a Danish citizen, he grew up in Norway and it is yet unknown whether he was ever resident in Denmark.
This is a developing story